The holidays have arrived at Disney's Animal Kingdom and DINOSAUR is back open again! After its recent refurbishment, DINOSAUR has re-opened with new lighting and special effects and more. While the ride is still incredibly dark, some areas have been enhanced with lit-up backdrops and the Compsognathus have been replaced with projected screens (which is actually an improvement in my opinion.) Some other improvements include the Carnotsaurus skins' paint scheme has more detail and the museum lobby displays in the queue have been improved. Over at Pandora: The World of Avatar construction, the pathway leading into the new area has received new lanterns and a big weird scary fake plant too. See the video and images below for more information and stay tuned for more theme park updates!
Photo Update
---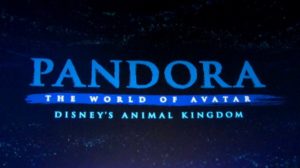 That's all for this update. See all Avatar updates here and subscribe to the feed for more continual updates!
And subscribe to the YouTube channel for more theme park videos and construction updates coming soon!
Subscribe to Receive Email Updates
---
Consider supporting us on Patreon for as little as $1/month. All patrons receive behind the scenes posts and exclusive podcasts. Learn More
---