The construction walls are down at Skull Island: Reign of Kong at Universal's Islands of Adventure! The wait has been long, but soon we'll be able to get our first rides on this new immersive attraction. We should hopefully expect to see soft opens within the week. It really could be any day now (or any hour even). Plus the outdoor gift shop stand, Base Camp Provisions, is open and selling Kong merchandise. Check out the video and photos below to see how the area looks now with the work walls down and some of the items you can get at the new gift shop and food stand. Stay tuned for more information as it happens. This should hopefully be our last update video before softs start and we'll post as soon as they start letting guests on the ride!
Our Final Construction Update!
---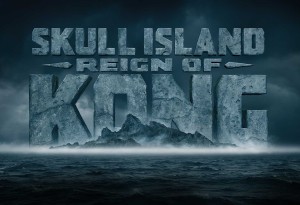 Be sure to check out our last Kongstruction update with video of the new area theme music, and see all Kong updates here.
Subscribe to the feed so you never miss a new post! Stay tuned for more Kong news coming soon!
Subscribe to Receive Email Updates
---
Consider supporting us on Patreon for as little as $1/month. All patrons receive behind the scenes posts and exclusive podcasts. Learn More
---