Workers are making quick work of the rockwork at the new King Kong attraction and Skull Island area at Islands of Adventure. A few faces have started to take shape around the entrance to the temple ruins. The paint-work is looking very complete on the left-side of the building. Most of the exterior walls are complete throughout much of the structure and from what I can see the interior work is coming along nicely as well. Check out all of the pictures below.
There have been rumors flying around the web now that the Australian company Creature Technology will have some hand in the animatronics for the ride. They were responsible for the incredibly impressive King Kong puppet from the Kong musical. Watch this video for a sample of the giant Kong puppert-work. They were also the studio behind the beautiful Walking with Dinosaurs puppets and animatronics from its arena show, which I can tell you from seeing it in person, is just amazing. See a sample of that work here. If they apply their skill to create expressive puppets and impressive skins to the figures in the Kong ride I will be very pleased.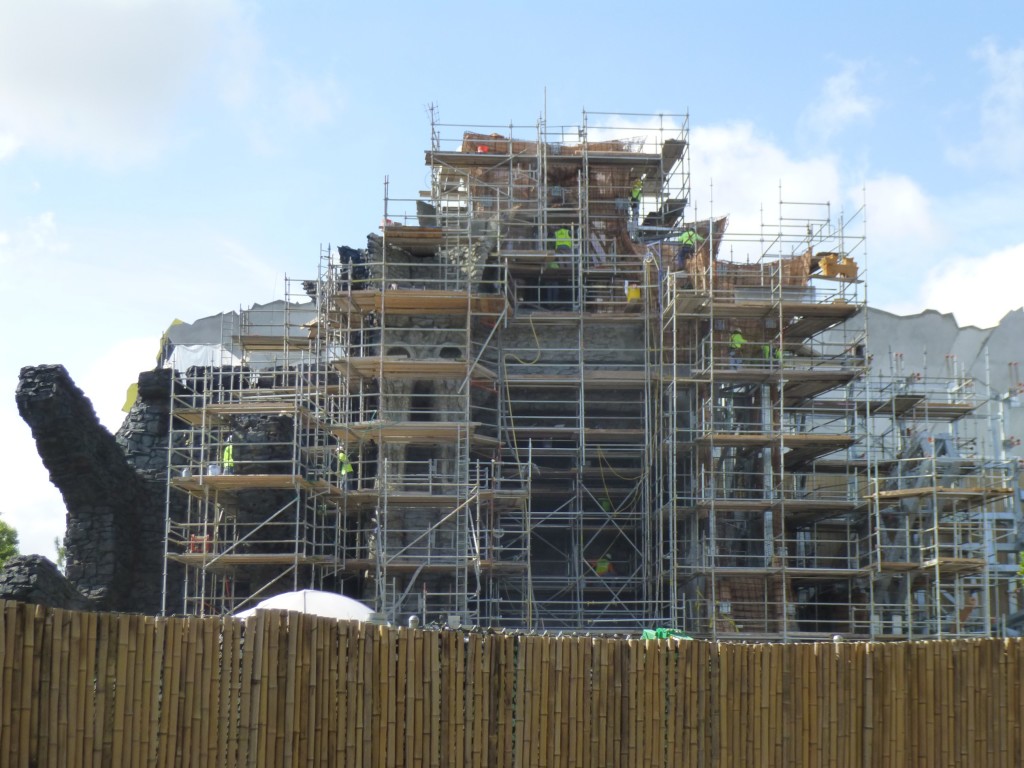 Construction Update Photos: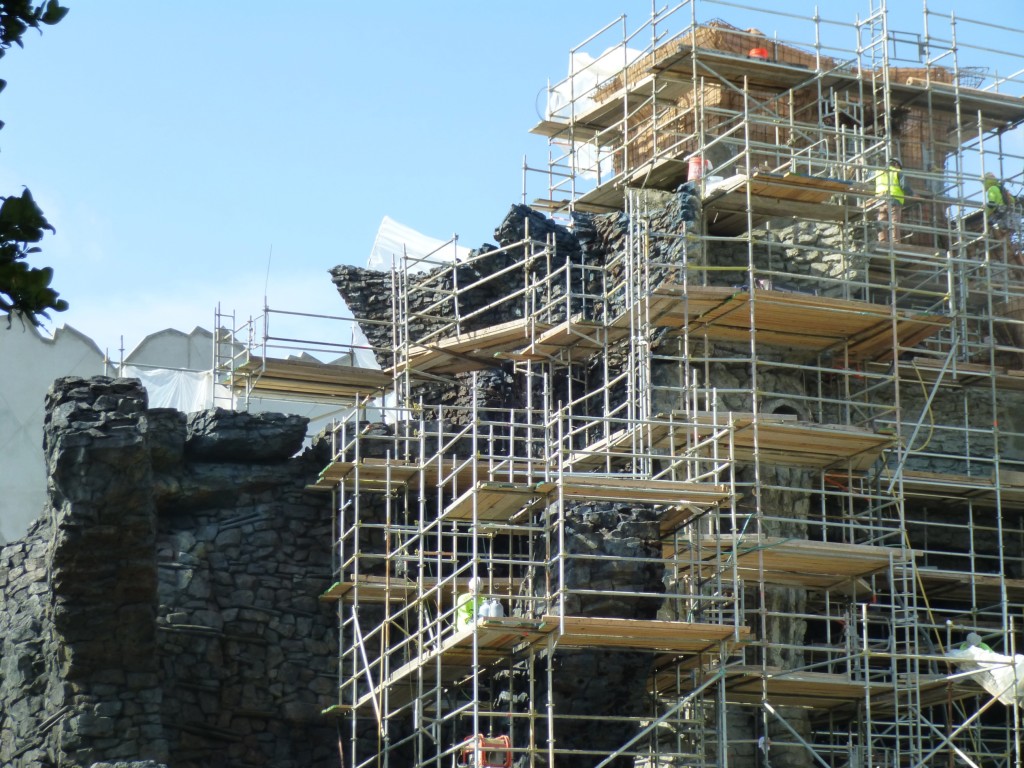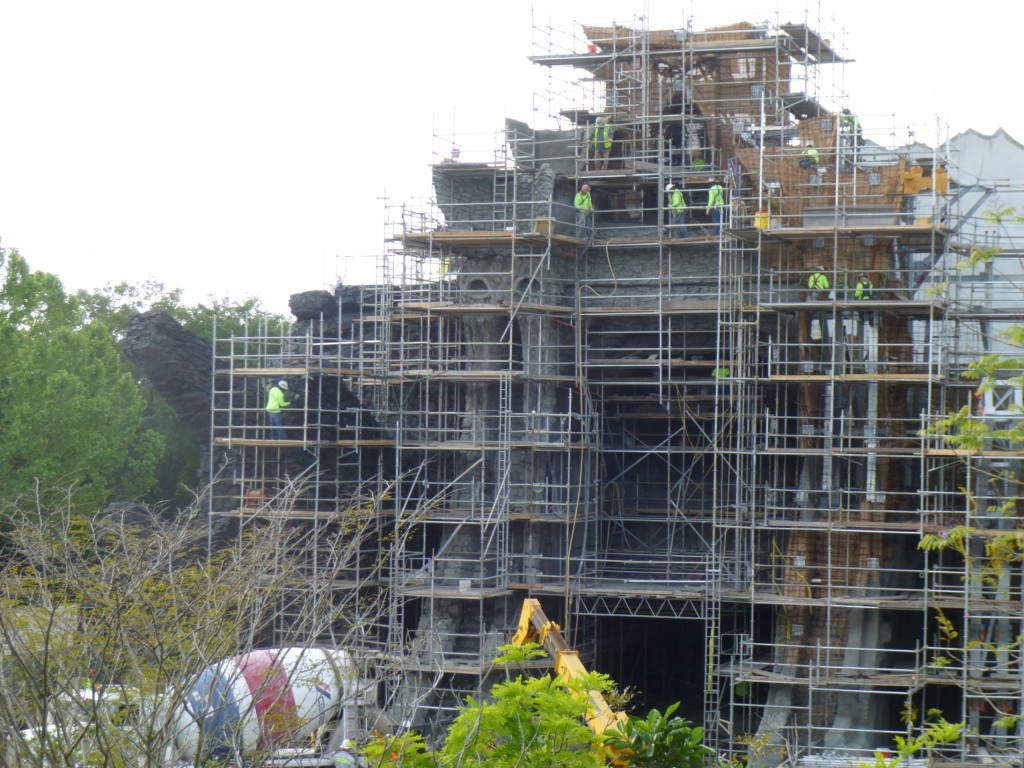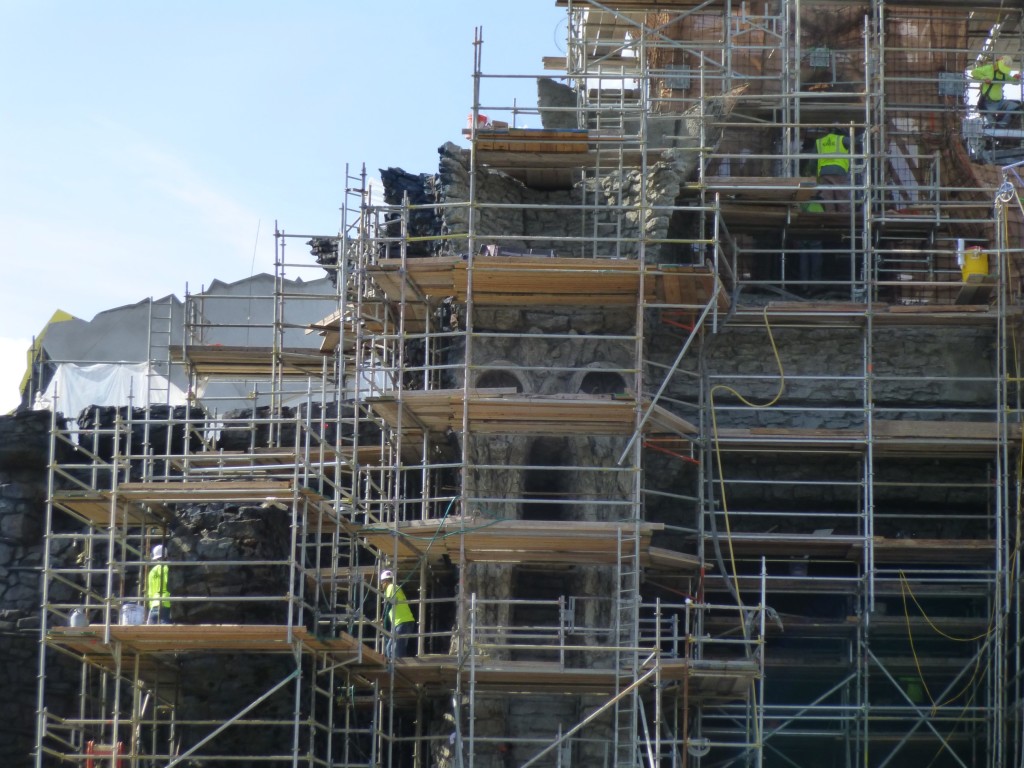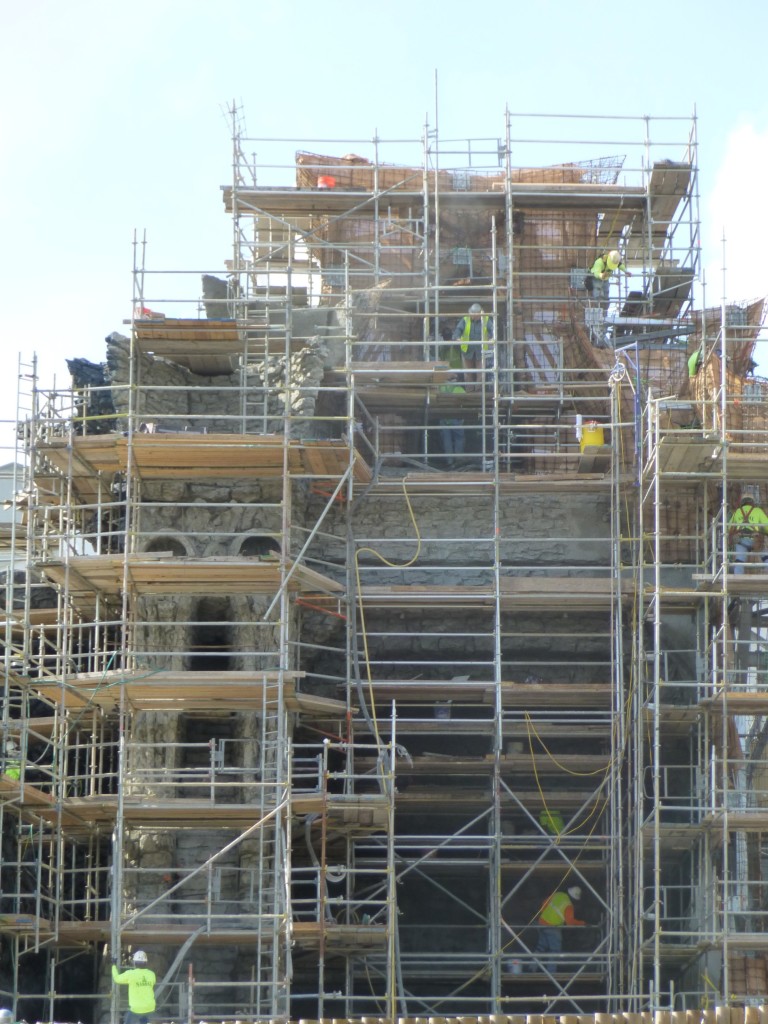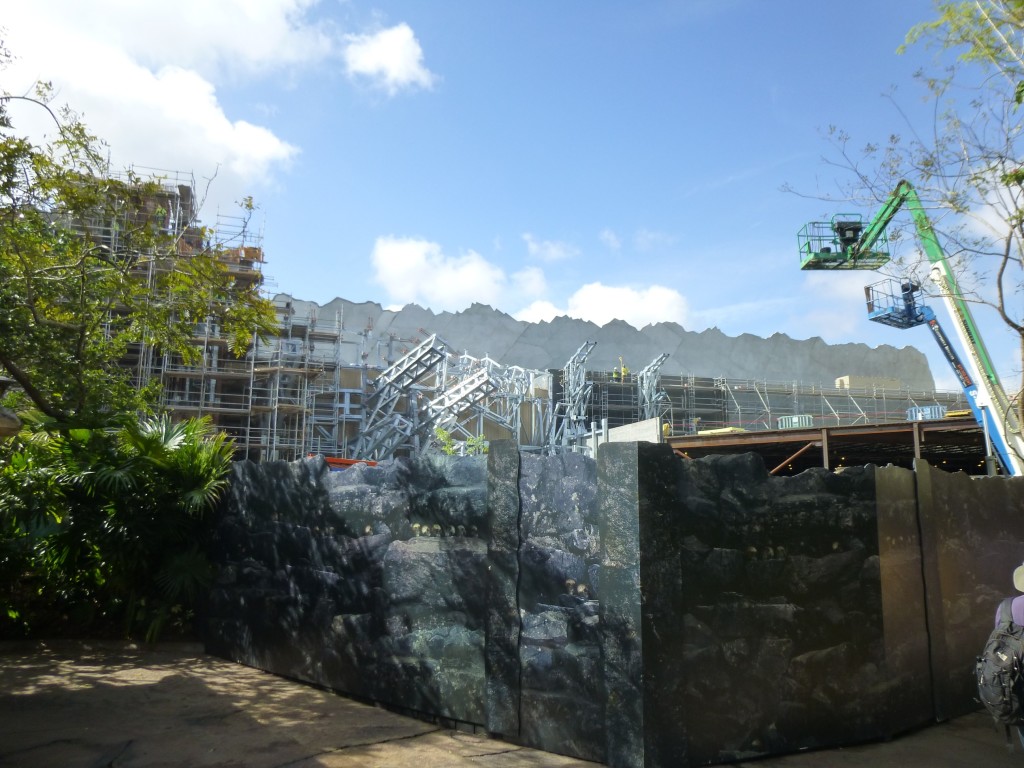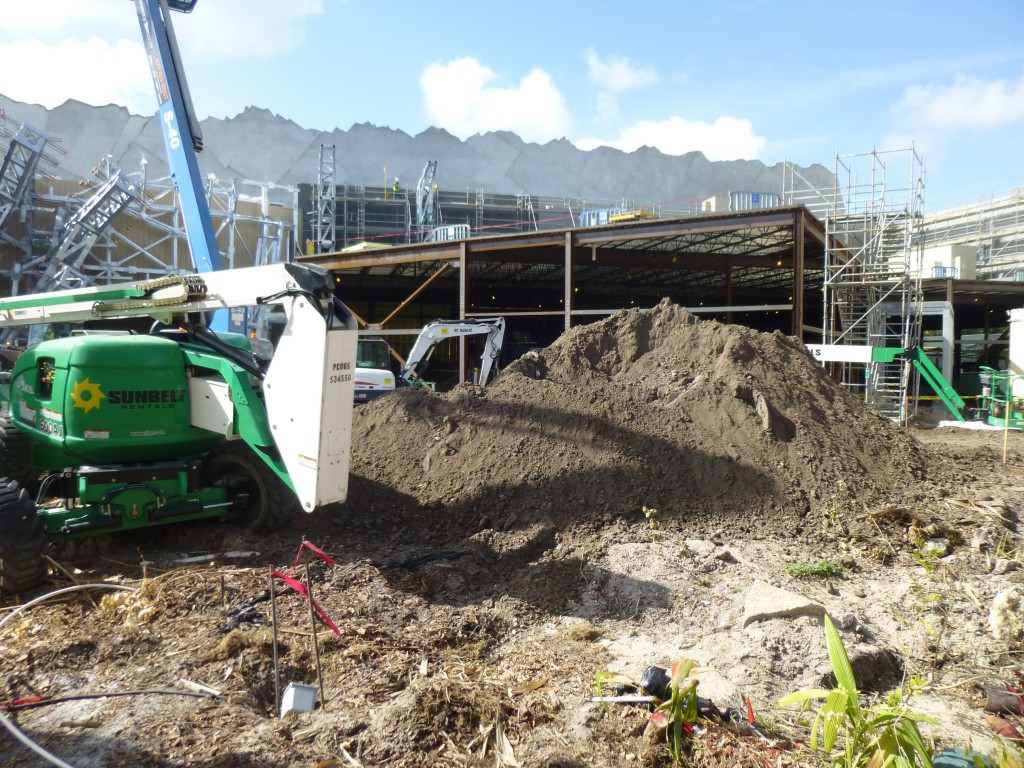 I leave you with a couple snapshots of some live entertainment at Port of Entry in Islands of Adventure. With the big spring break crowds in the park you'll see a lot more roaming entertainment that's not always around.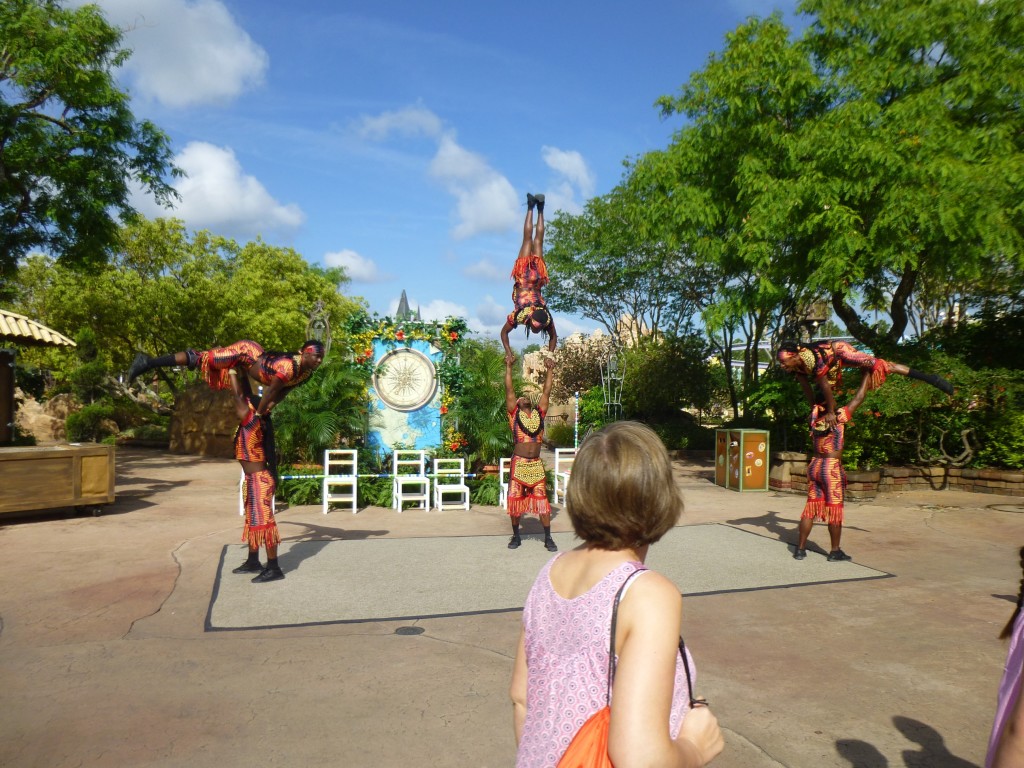 That's all for this Kongstruction update. View the previous update.
See all the updates here and subscribe to the feed for more continual updates!
Also, be sure to check out the recent Garden of Allah Villas Construction Update at Universal Studios Florida.
Subscribe to Receive Email Updates
---
Consider supporting us on Patreon for as little as $1/month. All patrons receive behind the scenes posts and exclusive podcasts. Learn More
---