In checking in on the construction progress at the site of Project 340 in Islands of Adventure, it looks like rockwork for the facade is about to be applied. The steel skeleton has been wrapped in some sort of cloth and then a wire mesh that resembles a tough chicken-wire, to maintain its shape. In addition to the huge facade, a two-dimensional cutout of what looks like rough rocks has been added behind the gate to block the view of top of the show building. This flat piece is being wrapped in weather-proof materials in preparation for its forthcoming aesthetic covering. Check out today's Construction photo report below and be sure to subscribe for more updates!
Construction Update Photos: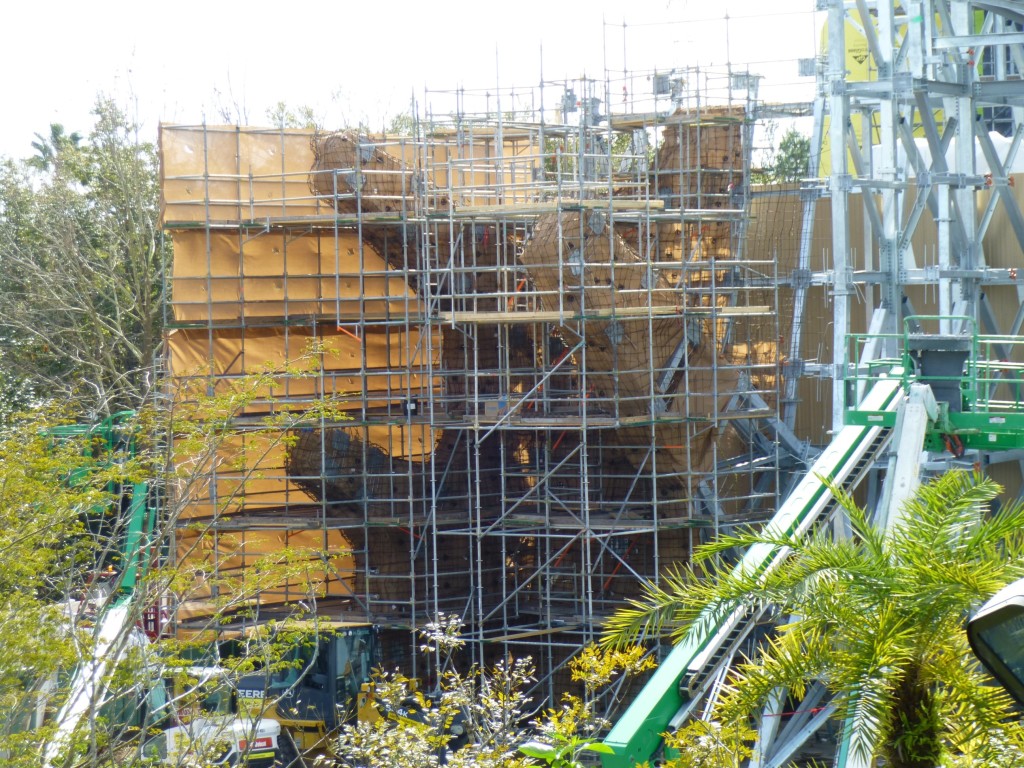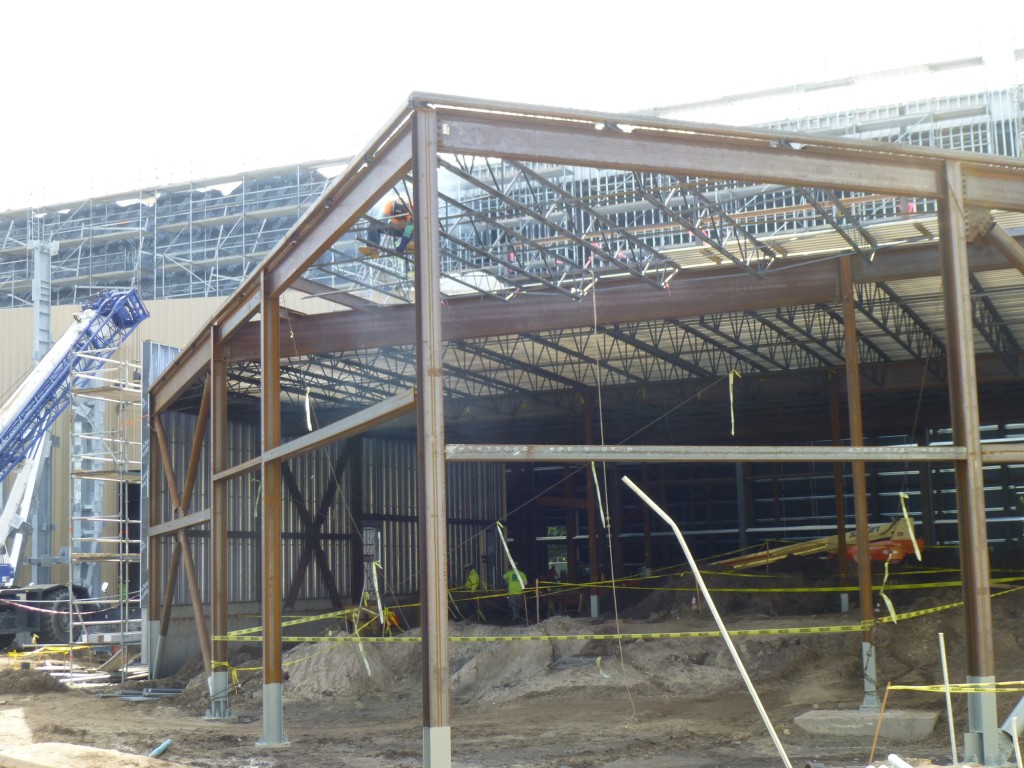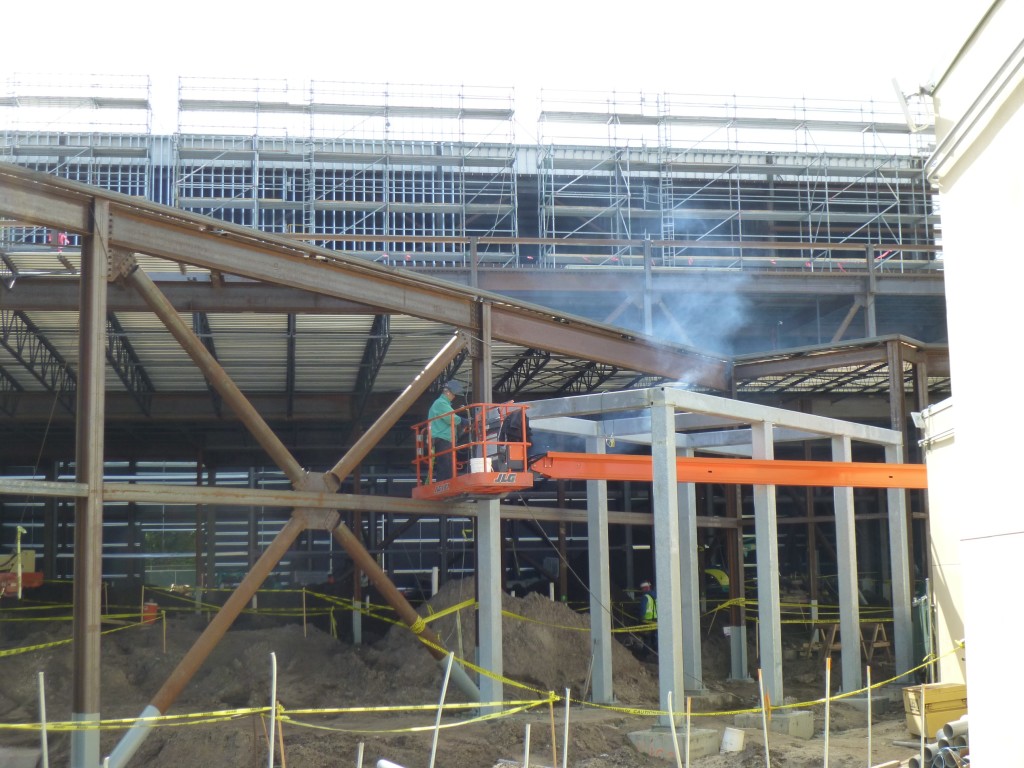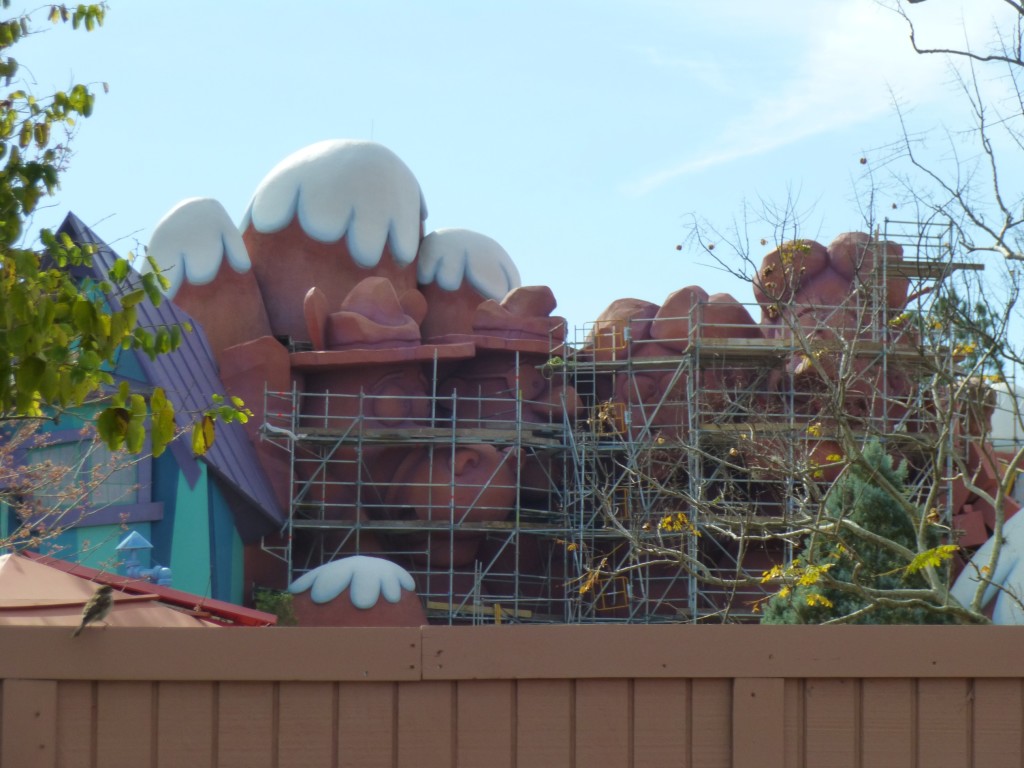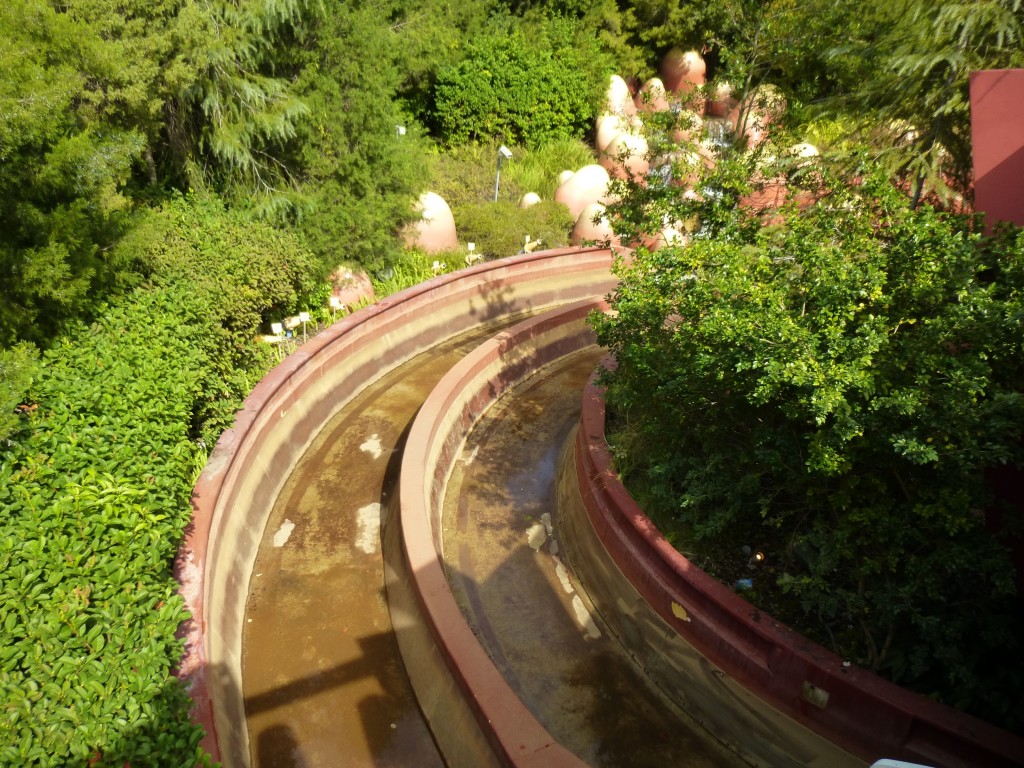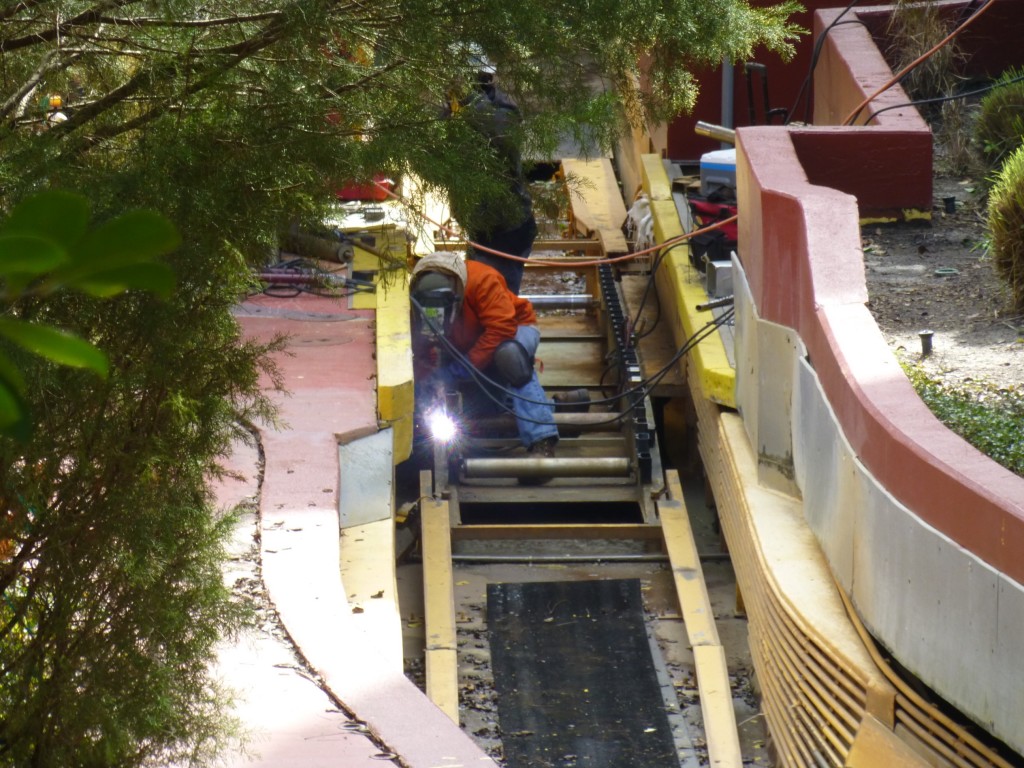 That's all for this Kongstruction update. View the previous update.
See all the updates here and subscribe to the feed for more continual updates!
Subscribe to Receive Email Updates
---
Consider supporting us on Patreon for as little as $1/month. All patrons receive behind the scenes posts and exclusive podcasts. Learn More
---