Workers are working at a furious pace at Project 340 in Islands of Adventure, wrapping the facade in beautiful rockwork. Meanwhile the inside of the structure is taking shape while the walls continue to enclose the main show building. There are always dozens of workers on site every day. The temple facade is growing to the right of the gate opening, with large supports being installed and readied for more rockwork continuing to the right on the structure. Check out all of the construction photos below.
Construction Update Photos: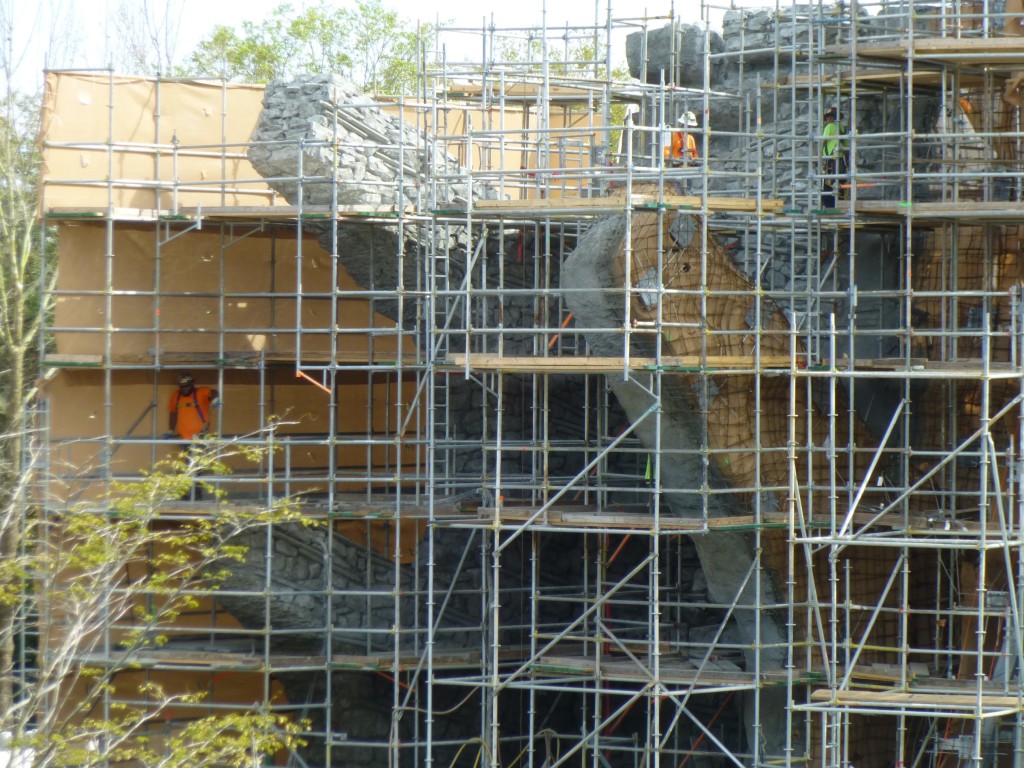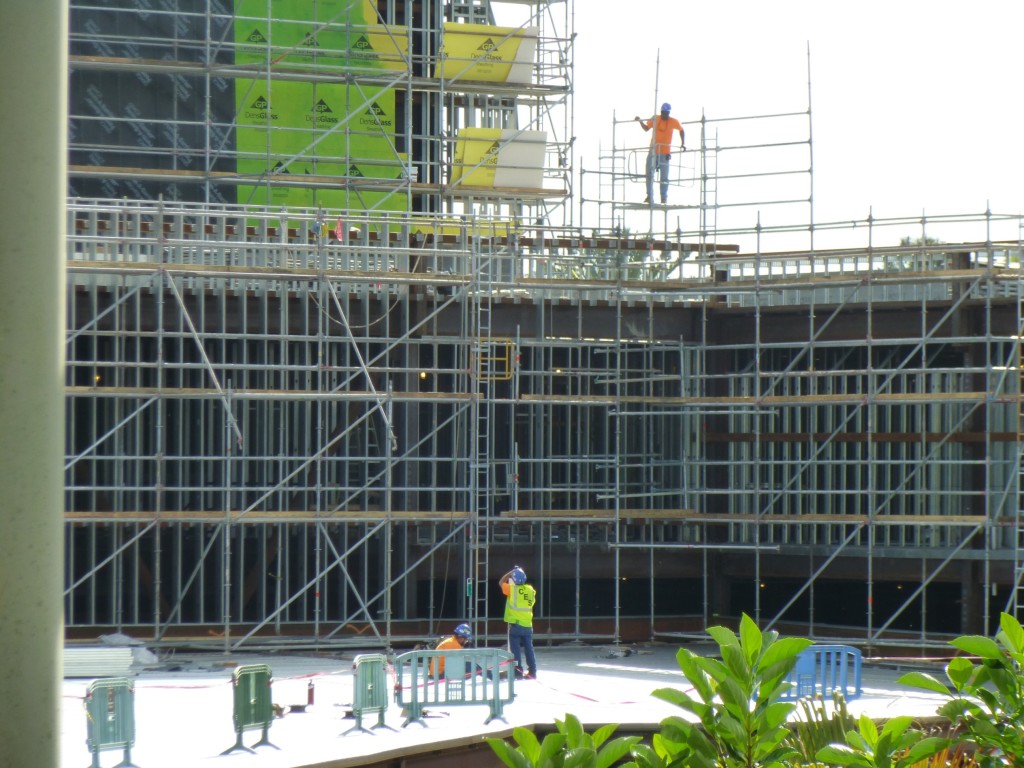 That's all for this Kongstruction update. View the previous update.
See all the updates here and subscribe to the feed for more continual updates!
Also, be sure to check out the last Jurassic Park area refurbishment update with pictures and a video.
Subscribe to Receive Email Updates
---
Consider supporting us on Patreon for as little as $1/month. All patrons receive behind the scenes posts and exclusive podcasts. Learn More
---