While I was at Universal Studios Florida earlier this week I noticed that the pathway from Hollywood to the Springfield area was closed off. Cast members were redirecting guests through the Central Park pathway along the lagoon instead. Construction continues on the Garden of Allah Villas. It has been told to me that the two buildings are being connected and that's where the current construction seems to be focused. Construction pictures are below.
The latest word from Screamscape is that the inside of the buildings are being remodeled into series of conference and special event rooms. The rooms are being equipped with several monitors mounted to the walls. It doesn't seems as though anyone was right in guessing the area would be used as a Universal museum for the 25th anniversary or as a new entrance to E.T. Adventure. I'll keep posting in case of any new developments.
It also seems that Fieval's Playland will close for a brief rehab from March 1 to March 12, 2015, so no hope of that area being rethemed or torn down any time soon.
Construction Update Photos: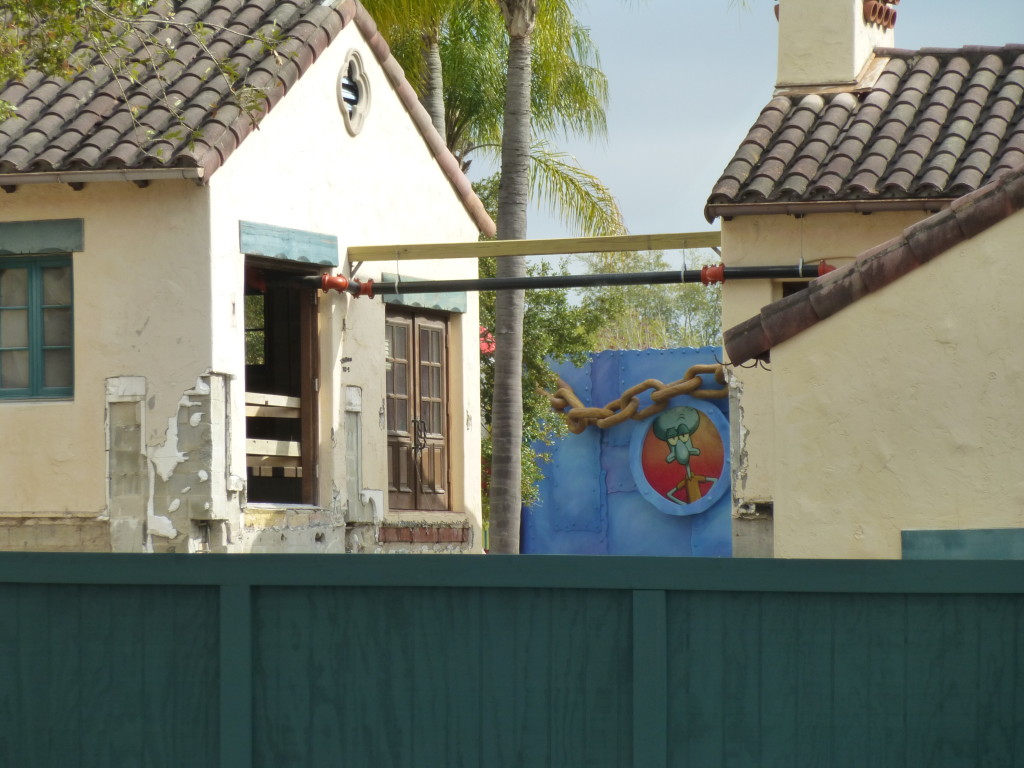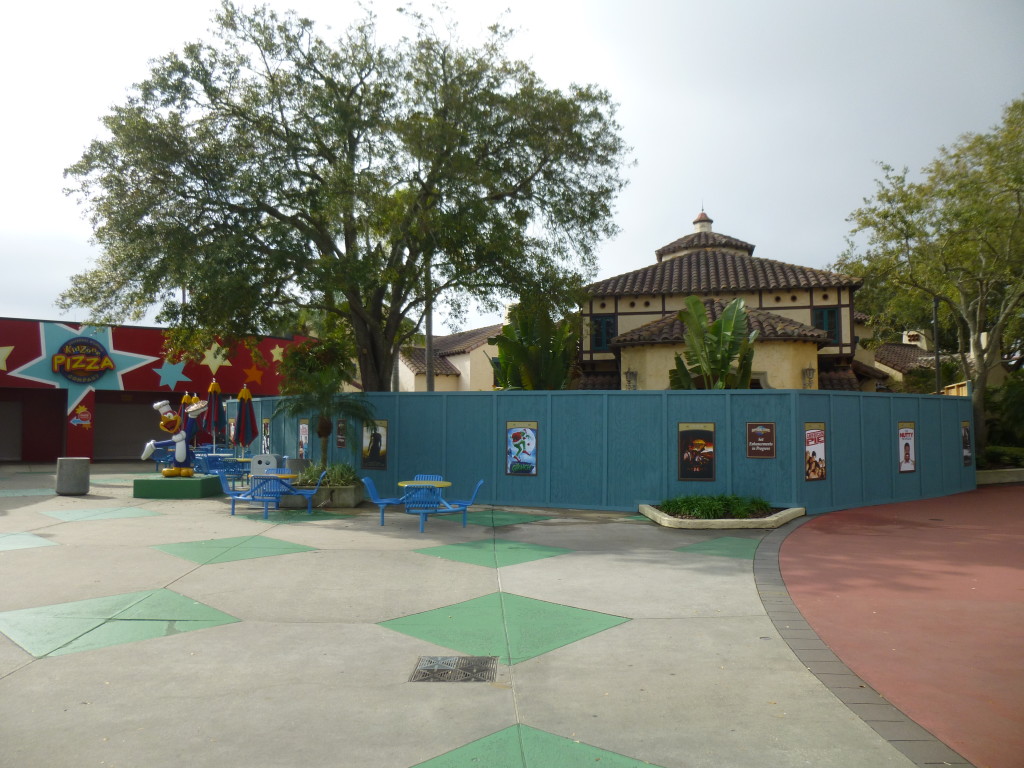 That's all for this update. See the pictures from the last update!
Subscribe to the feed to keep up with updates.
Subscribe to Receive Email Updates
---
Consider supporting us on Patreon for as little as $1/month. All patrons receive behind the scenes posts and exclusive podcasts. Learn More
---