Construction has gone vertical at Project 340 in Islands of Adventure. The steel structure is already several stories tall and can be seen all the way from the highway. Rumors around the web are saying when completed the facade for this attraction will reach 100 feet tall. Universal is not showing any signs of slowing down with their recent additions to the parks. They're certainly not afraid to go big when it comes to new ride technologies and hyper-themed lands.
In addition to the new construction photos below, I wanted to also post some interesting news and juicy rumors about this possible King Kong attraction. Even though the internet has been talking about this project for nearly a year now, there has still been no official word from Universal. I wouldn't expect an official announcement from them until after Halloween Horror Nights is over, so as not to take any of its spotlight away. With the construction now rising above the walls it's going to be harder to keep people from asking what exactly is coming. News, Rumors, and construction photos below!
News and Rumors:
King Kong Animated Kid's Show on Netflix in 2016: This CG animated show will be aimed at kids and will reportedly take place in 2050 with Kong and teen sidekicks. It's to be called Kong: King Of The Apes.
2016 Opening Date? With a movie, and now a kid's show coming out, many believe the ride will also open some time in 2016, with many guessing Spring/Summer.
100 Foot Tall Temple Facade: hatetofly has mentioned that the exterior for this attraction will be themed to look like ancient temple ruins found on Skull Island and that the facade will reach as high as 100 feet. From the looks of construction I believe it as it is already like five stories tall and climbing.
Possible Attraction Title: In one of his podcasts over at Disney Dish, Jim Hill mentioned the name being Kong: Terror of Skull Island.
The Ride Will Feature: Indoor and Outdoor Scenes, Animatronics, Pyrotechnics, 3D Projections, and perhaps a live tour-guide on the ride vehicle. From hatetofly on Orlando United: "The attraction itself is a MAJOR E Ticket Attraction complete with indoor and outdoor scenes. Think Indiana Jones meets the Great Movie Ride with a little bit of Jurassic Park thrown in. The entrance themed to ruins with waterfalls bursting out of the façade. It will feature a massive themed "underground" temple queue surround among more ancient ruins. The tandem entertainment guided EMV's will leave the temple and head out into the wilderness. Outside will feature large AA's most that we avoid as our guide shows us the way on our journey. We then enter the massive sound stage where we will encounter numerous AA's, giant insects, projected effects, live fire effects, and a host of other live effects. We will also see one creature utilize Kukas for arms that attack the RV's. At one point even our driver is captured and were left to fend for ourselves in the wilderness. The final and very large scene involves the big man coming from multiple angles on both sides of the RV."
King Kong Animatronic Will Run: That's according to Orlando Theme Park News. The only other animatronic figure I can think of that can do anything close to running is the Carnotaurus at Disney's Dinosaur ride in Animal Kingdom. Seeing King Kong run could be something amazing if they pull it off.
Construction Update Photos: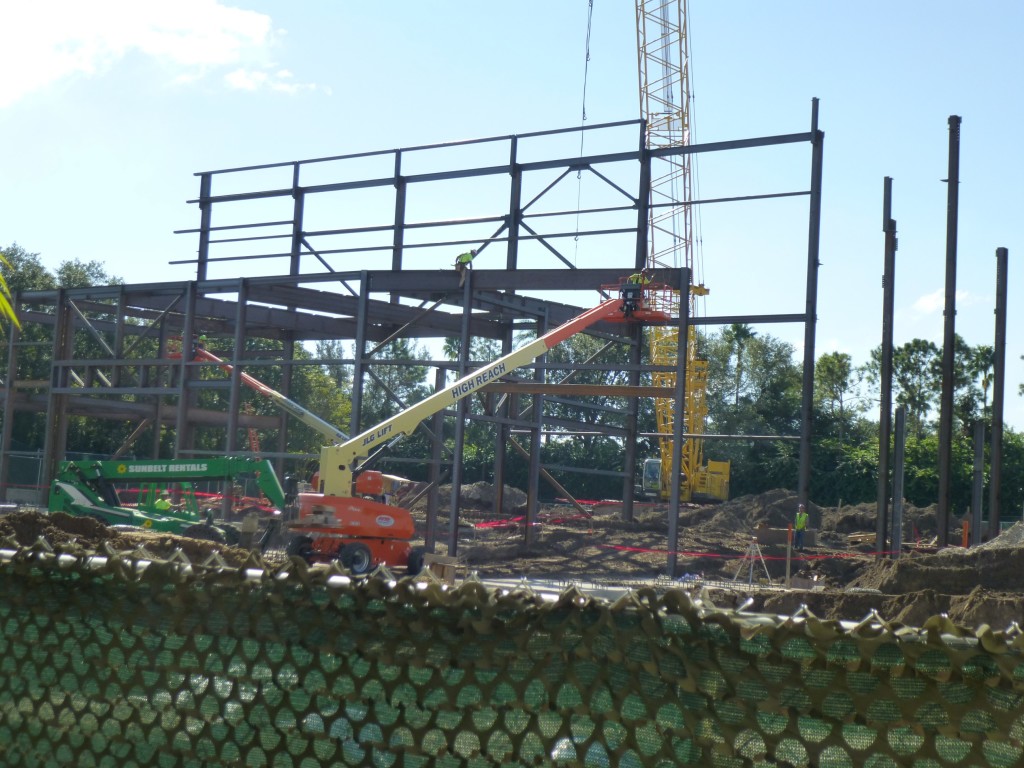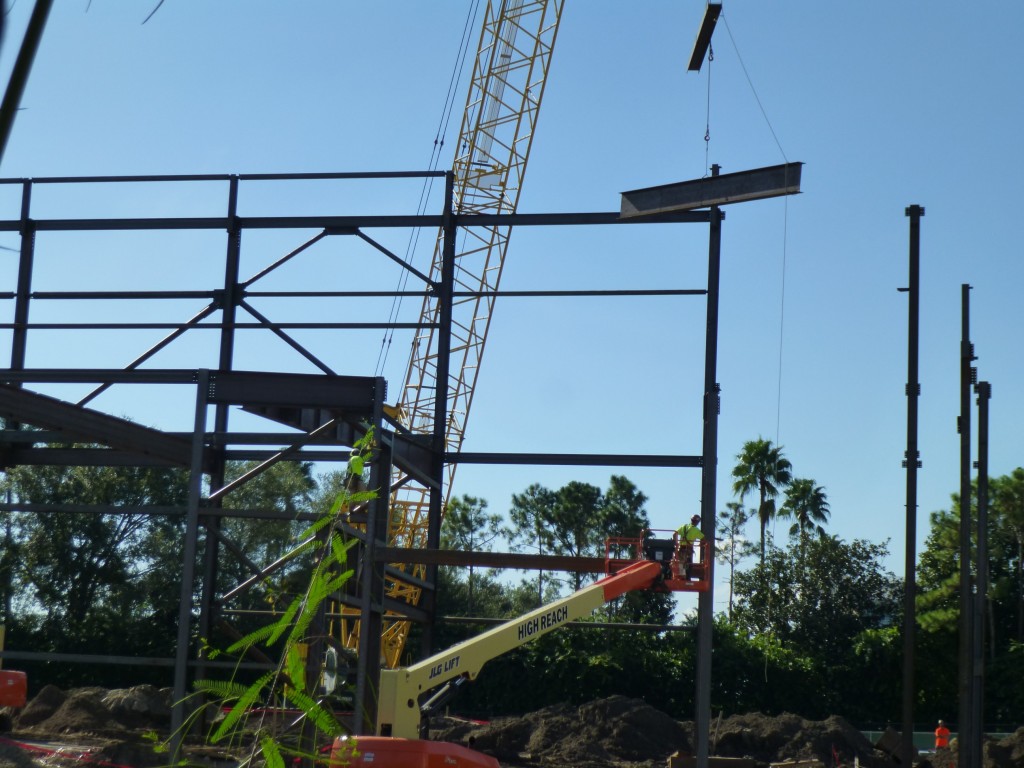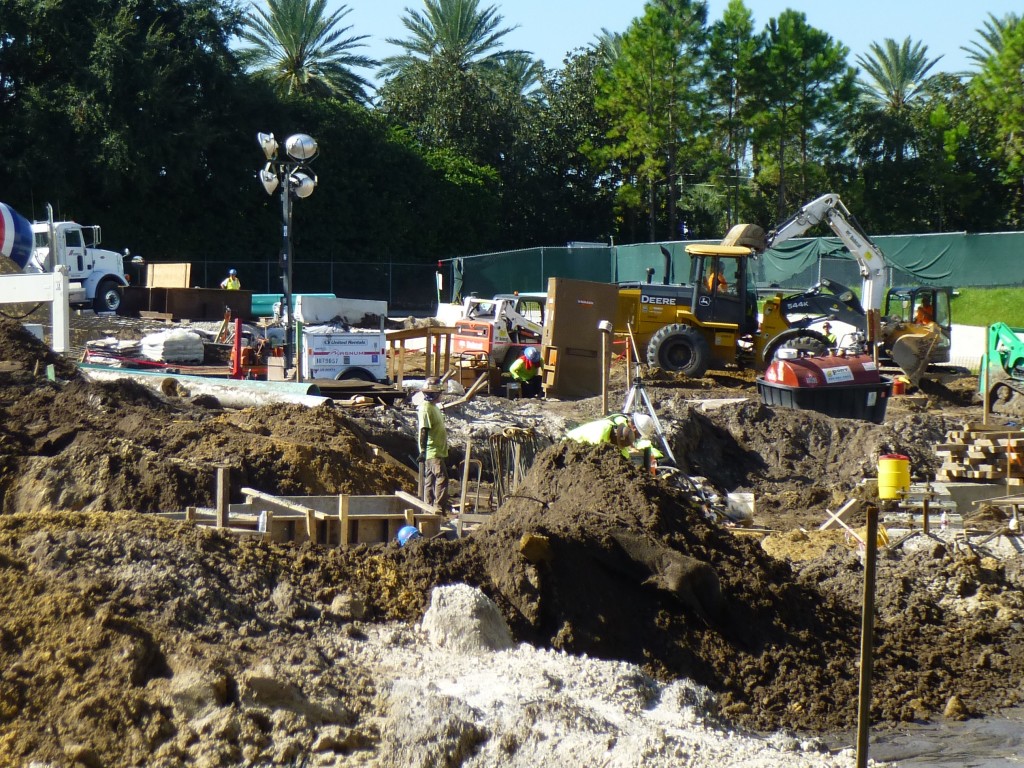 That's all for this update. Things are really shaping up for this to be an impressive new addition to Universal Orlando. I know I'm excited.
View the previous update.
See all the updates here and subscribe to the feed for more continual updates!
Subscribe to Receive Email Updates
---
Consider supporting us on Patreon for as little as $1/month. All patrons receive behind the scenes posts and exclusive podcasts. Learn More
---