The hole in the ground behind the entrance to the old Triceratops Encounter at Islands of Adventure has gotten a lot bigger since my last update. And they've put up some bigger barricades to block it from guests. I'm still not entirely sure what could be going on here but rumors around the web are still pointing at some type of Raptor Meet & Greet, which could be very awesome indeed. Check out the video, plus snapshots of the area and further speculation below!
It's beginning to seem more likely that we'll be getting puppeteered velociraptors over animatronic ones. A call for puppeteers had previously been put out by Universal. "Universal Orlando® is seeking Puppeteers with experience animating full body puppets for all new roles. Previous Animated experience is a plus. All candidates must be 5'7″ – 6′ in height, have a slender to medium build, and be able to carry 55 pounds of distributed weight." Not sure if this is the project they're casting for, but if the raptors will be anything like this from Japan, they'll need people in a suit. And some do believe Michael Curry Design will be working on the new project, who created the raptor suit for Universal Japan.
Others think we may be getting something more like this version from Singapore, a puppeteered raptor in a mobile cage setup. This setup is a little more realistic-looking, without human legs visible in a suit, but it's still just a mobile puppet. In either case, it doesn't look like we'll be getting a new walk-through attraction. Instead it may be that the area behind the Triceratops Encounter entrance will be used as a sort of staging area for random street meet and greets that will happen throughout the day.
Photos of the Area Construction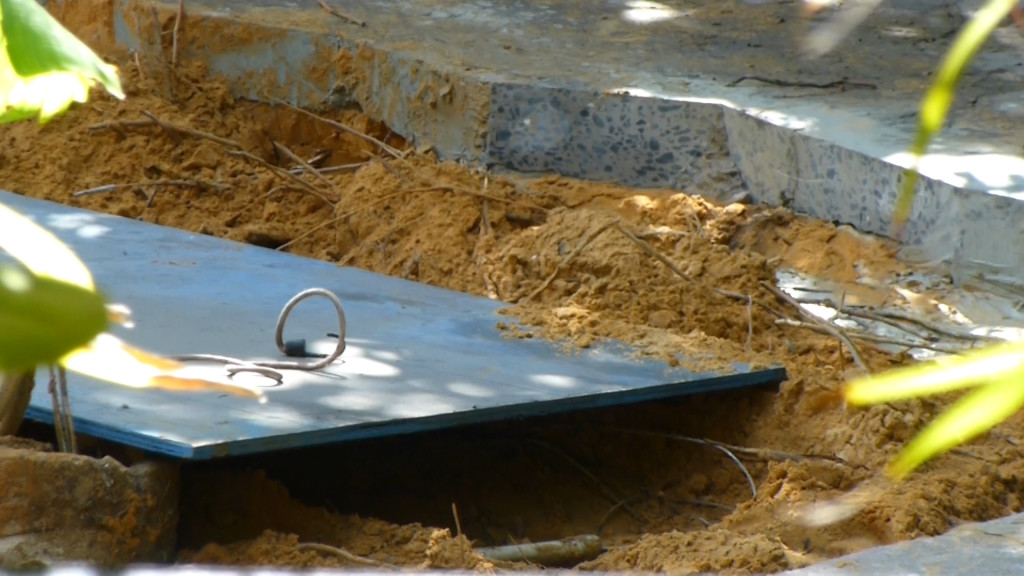 Inside the old Triceratops Encounter, it appears some of the old props are still in place, including a couple Raptor Cages and the harness used to feed cattle to the raptors in the first film. You can see a walking tour of all the old props in this video from last year.
That's all for now! Be sure to check out my previous post about the rumored Raptor Meet and Greet.
Subscribe to the feed for more continual park updates!
Also, be sure to check out my recent Kongstruction photo update!
Subscribe to Receive Email Updates
---
Consider supporting us on Patreon for as little as $1/month. All patrons receive behind the scenes posts and exclusive podcasts. Learn More
---