USA Today has written an article detailing Skull Island: Reign of Kong, opening soon at Universal's Islands of Adventure, and they have included some never-before-seen images from inside the incredibly themed, and apparently somewhat frightening, queue. It seems that rumors were correct and we will be seeing scareactors within the queue itself, straight up Halloween Horror Nights style! See a section of the write-up along with all the incredible photographs in high resolution below. Click on an image to see it full size and stay tuned for more Kong news as it happens!
Fires flare up inside a shrine-like area as the drum beat gets louder. The natives are chanting. A Shah woman with long, stringy gray hair summons King Kong. Kong responds with a massive roar. All that, and you aren't even on the ride yet. As guests, stroll through the queue at Skull Island: Reign of Kong, the latest attraction at Universal Orlando's Islands of Adventure, they are treated to impressive theatrics that build anticipation in every sense of the word.

The first thing you notice as you enter is the massive scale of things. For starters, you are surrounded by 150,000 square feet of rock work. In the distance, huge temple doors are set among a rugged landscape full of craggy peaks and dense jungle. The next thing you'll notice are the whispering voices and unidentifiable grunts and growls. That might be attributed to the fact that the ride includes things like a terapusmordax, a flying predator sporting a 10-foot wingspan, and a vastatosaurus rex, a rather intimidating dinosaur.

Set to open this summer, the nearly 6-minute-long experience is a feast for the eyes. It features a trackless ride system (a first for Universal Orlando), an interactive queue (yes, hostile natives are lurking around the corners) and an almost three-story-tall mechanical figure of the furry one himself.

Read the full story here.
Queue and Ride Photographs
Learn More
---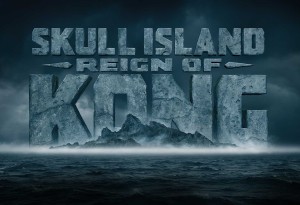 Be sure to check out my recent Kongstruction update with video of the new area theme music, and see all Kong updates here.
Subscribe to the feed so you never miss a new post! Stay tuned for more Kong news coming soon!
Subscribe to Receive Email Updates
---
Consider supporting us on Patreon for as little as $1/month. All patrons receive behind the scenes posts and exclusive podcasts. Learn More
---