It was only the second day that Skull Island: Reign of Kong had soft opened to the public when I got to ride this magnificent beast! What an incredible experience this has been, not just getting to be one of the first to ride this amazing new attraction, but also covering the story since it was just a pile of dirt and a rumor two years ago. So, Friday I decided to stick it out. As long as it took. To be one of the first to ride this baby! And after 7 and half hours in the hot sun, I got to do just that! It was totally worth it. You can see video from my experience at Friday's soft opening, plus a walk-through of the entire queue below. And there's lot of screenshots below as well with descriptions. Stay tuned for more Kong news as this thing goes from soft opening to grand opening in the coming weeks! And to those of you that have been following this project with me, thank you. I hope you stick around, as we have some amazing new things on the horizon for theme parks in Central Florida, as this time in history has become somewhat of a theme park Renaissance, and we're just getting started!
Soft openings, or technical rehearsals as it's called by Universal, allow team members to get used to operating the ride during a practice period. During this time some effects or features may not be running as problems are fixed throughout testing. Soft opens may only happen for a couple hours a day at first. They will last longer as we get closer to the official opening date until eventually it is open all day. There are no guarantees that the ride will be open during this time an official opening date has not yet been announced. Stay tuned for more news as it happens and subscribe to the feed to stay on top of announcements.
Photo Report
---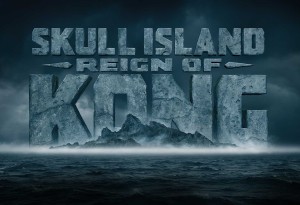 Be sure to check out our last Kong update with video and photos of the entire area with the walls down, and see all Kong updates here.
Subscribe to the feed so you never miss a new post! Stay tuned for more Kong news coming soon!
Subscribe to Receive Email Updates
---
Consider supporting us on Patreon for as little as $1/month. All patrons receive behind the scenes posts and exclusive podcasts. Learn More
---