There's lots of activity going on at The Magic Kingdom at Walt Disney World! The Tomorrowland rocks are completely finished being painted metallic blue and look great. The Carousel of Progress has received a shiny new sign to match its new paint scheme. And Disney is now offering private cabana rentals near Space Mountain. The cabanas seat up to 8 guests and will cost you $650 for the day. They include seating, small fridge with soda and water, small bags of chips, charging station, complimentary personalized mouse ears for everyone in your party and one novelty ice cream per guest. You also have access to a special Tomorrowland menu (menu food not included with cabana rental price) and a personal server will bring it to you. They don't look too great from the outside, just being event tents, but they're cozy on the inside. Are they worth $650? Maybe not. More than anything, being so far to the edge of the park makes it inconvenient. How often will your family find themselves this far away from the center of the park to take a load off? Not $650 worth of often, that's for sure.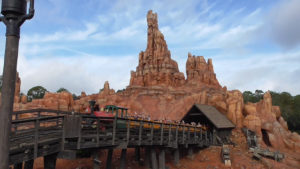 Big Thunder Mountain has re-opened after its refurbishment. Swiss Family Treehouse has also re-opened. The Haunted Mansion has been closed for a four-day renovation. The exterior work on the mansion is complete and work has moved inside. It should re-open December 2nd or 3rd. The new street show in Liberty Square named The Muppets Present: Great Moments in American History has started running. And it's Christmas time at the Magic Kingdom. Decorations and music are in the air on Main Street, USA. Santa is meeting with children near City Hall. And the Jungle Cruise has been "transformed" into the annual Jingle Cruise, complete with corny x-mas jokes and decorations. Check out the video and images below and please Subscribe to the YouTube channel for more updates!
Photo Update
---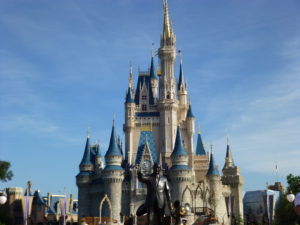 That's all for this Walt Disney World update. See all Magic Kingdom updates here and subscribe to the feed for more continual updates!
And subscribe to the YouTube channel for more theme park videos and construction updates coming soon!
Subscribe to Receive Email Updates
---
Consider supporting us on Patreon for as little as $1/month. All patrons receive behind the scenes posts and exclusive podcasts. Learn More
---