It's happening! At long last, Skull Island: Reign of Kong at Universal's Islands of Adventure has begun soft opening to the general public as of 6PM! I will be there tomorrow for my chance of reign, but for now here are a few reports from Twitter. UPDATE: Check out my full soft open report here!
HEY GUYS! KONG HAS SOFT OPENED! #KongWatch #ChanceOfReign 100% 🍌🍌🍌🍌🍌 pic.twitter.com/LQqtmaAf8s

— Orlando United (@Orlando_United) June 9, 2016
We're going in!! #kongwatch pic.twitter.com/dk2a6Tf9mj

— Orlando United (@Orlando_United) June 9, 2016
We're getting ready to ride!!!! #KongWatch pic.twitter.com/OzIWKKkI1o

— Orlando United (@Orlando_United) June 9, 2016
Skull Island boarding area #kongwatch #UniversalMoments ~@skubersky pic.twitter.com/PyRdJjYqp7

— TouringPlans (@TouringPlans) June 9, 2016
Soft openings, or technical rehearsals as it's called by Universal, allow team members to get used to operating the ride during a practice period. During this time some effects may not be running as problems are fixed throughout testing. Soft opens may only happen for a couple hours a day at first. They will last longer as we get closer to the official opening date until eventually it is open all day. There are no guarantees that the ride will be open during this time.
---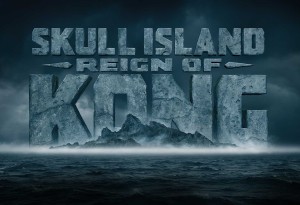 Be sure to check out our last Kong update with video and photos of the entire area with the walls down, and see all Kong updates here.
Subscribe to the feed so you never miss a new post! Stay tuned for more Kong news coming soon!
Subscribe to Receive Email Updates
---
Consider supporting us on Patreon for as little as $1/month. All patrons receive behind the scenes posts and exclusive podcasts. Learn More
---