The rockwork has finally begun over at Project 340 in Islands of Adventure. Things are shaping up to make for a gorgeous facade. In addition to the temple gate area a flat two-dimensional "rock-like" structure is being applied to block the show building from guests inside the park. It looks like that's what will be seen looming behind the Thunder Falls restaurant in Jurassic Park, which is good, as rocks look better than another big building ruining the skyline. Construction photos from today are below!
.@Comcast's exec just CONFIRMED KING KONG at @UniversalORL ORLANDO!

— Richard Bilbao (@RichOBJ) February 24, 2015
Also, today Comcast executives let the cat out of the bag during an earnings call, confirming that Kong is in fact returning to Orlando. "As we continue to invest in attractions, including Harry Potter and Fast and Furious in Hollywood and a King Kong attraction in Orlando, investments in our theme park are driving strong returns," said Michael Angelakis, CFO, during the fourth-quarter conference call. There has not yet been an official announcement from Universal Orlando, but at this point in the construction it's pretty hard to deny what's being built. This is clearly the temple gate from Skull Island we're seeing.
Construction Update Photos: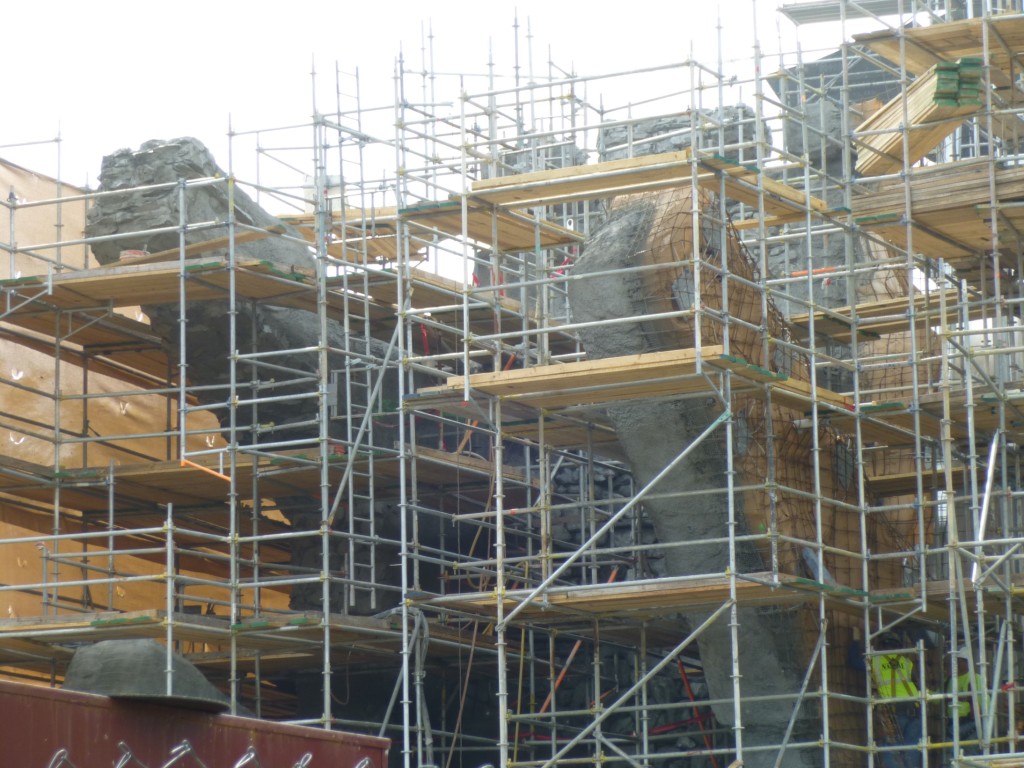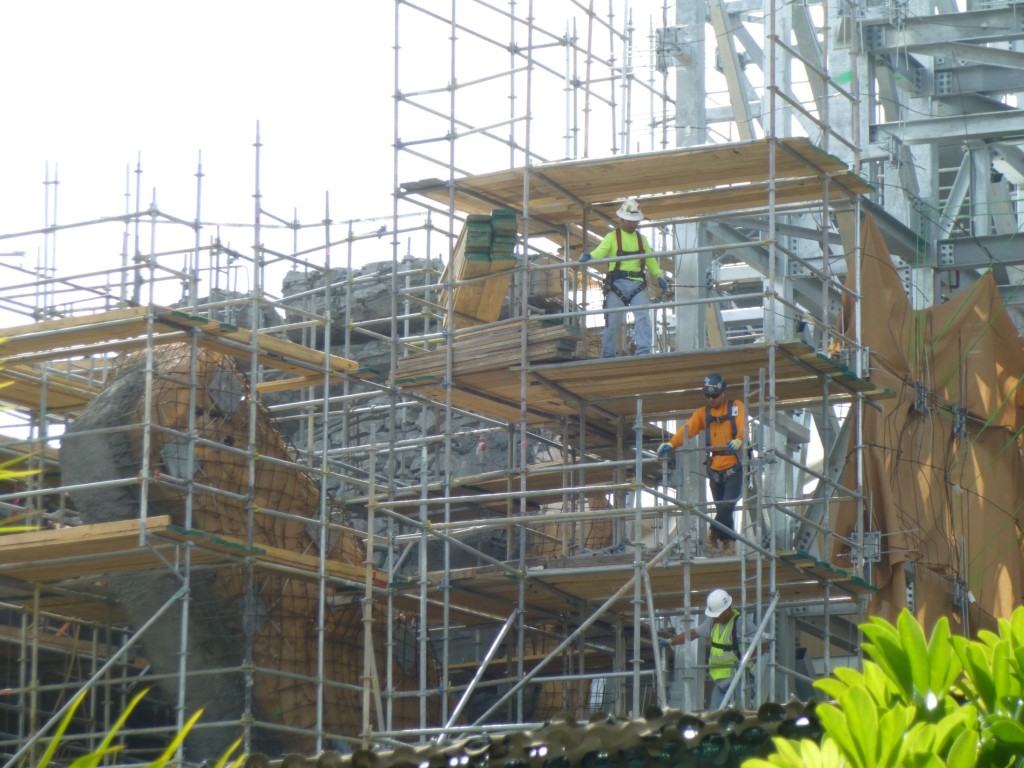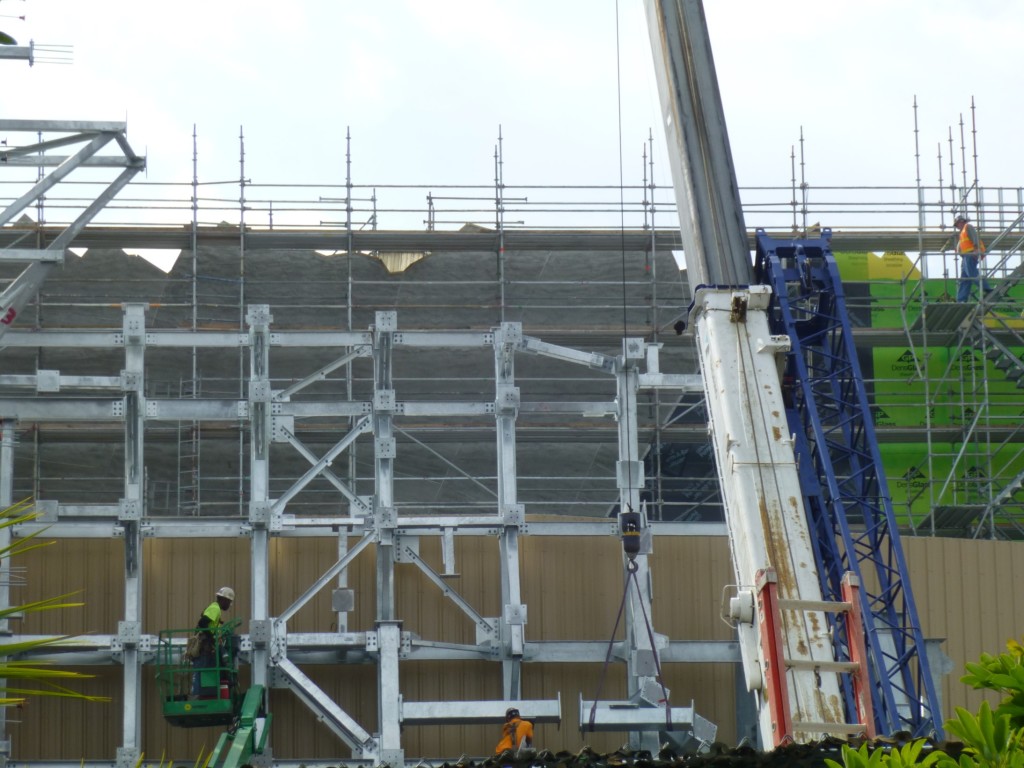 That's all for this Kongstruction update. View the previous update.
See all the updates here and subscribe to the feed for more continual updates!
Also, be sure to check out the history and future of the Garden of Allah area at Universal Orlando, with construction pictures!
Subscribe to Receive Email Updates
---
Consider supporting us on Patreon for as little as $1/month. All patrons receive behind the scenes posts and exclusive podcasts. Learn More
---