The Raptor Encounter at Universal's Islands of Adventure opened to long lines over Memorial Day weekend. Guests are lining up in the hot Florida sun for the chance to come face to face with one of the two "trained" raptors in the park: Lucy and Ethel. This new meet and greet is certainly a hit. The loud raptor noises ensure everyone walking by take notice. The photos and video you'll see do not do it justice as it is very impressive in person. It may be a guy in a suit, but for a few minutes it really has you questioning how they're pulling it off. There's a "trainer" there to help make the experience feel more authentic, and her interactions with the animal really sold it for me. It's a lot of fun and I'm glad I was able to get some video and photos to share with you. Check them out below!

In addition to the Raptor Encounter I was happy to see that many new Jurassic World shirts have arrived to the park as well! They're available at both gift shops in Jurassic Park, as well as the main gift shop in Port of Entry. Check them out, along with some more new Jurassic World merchandise below.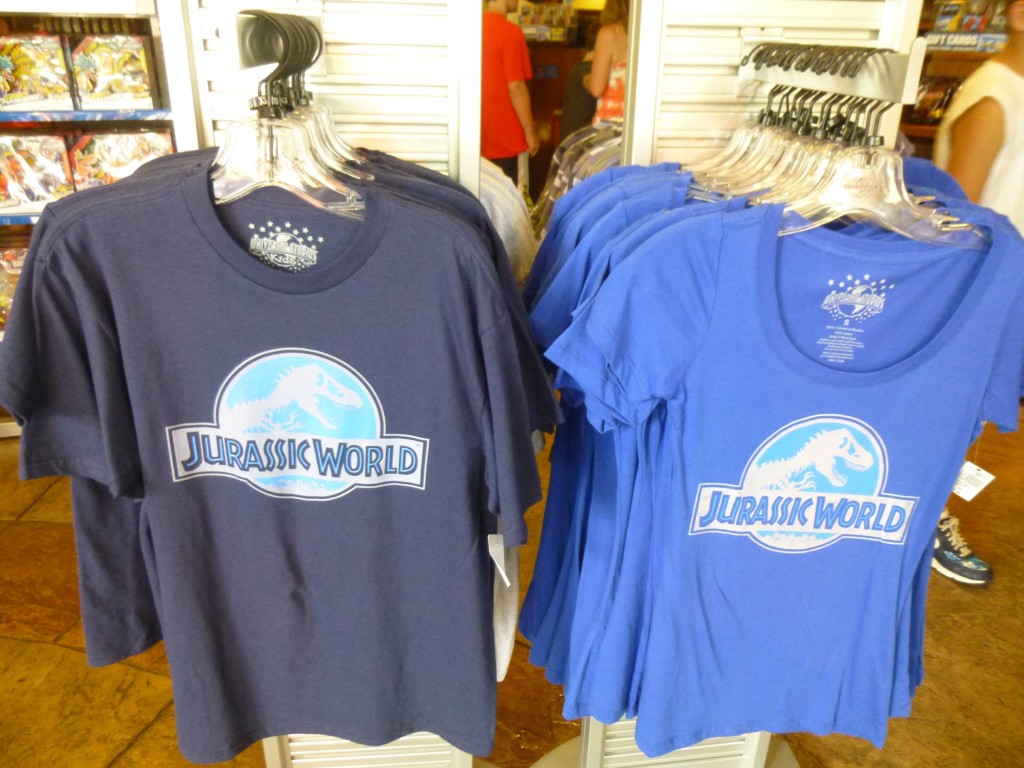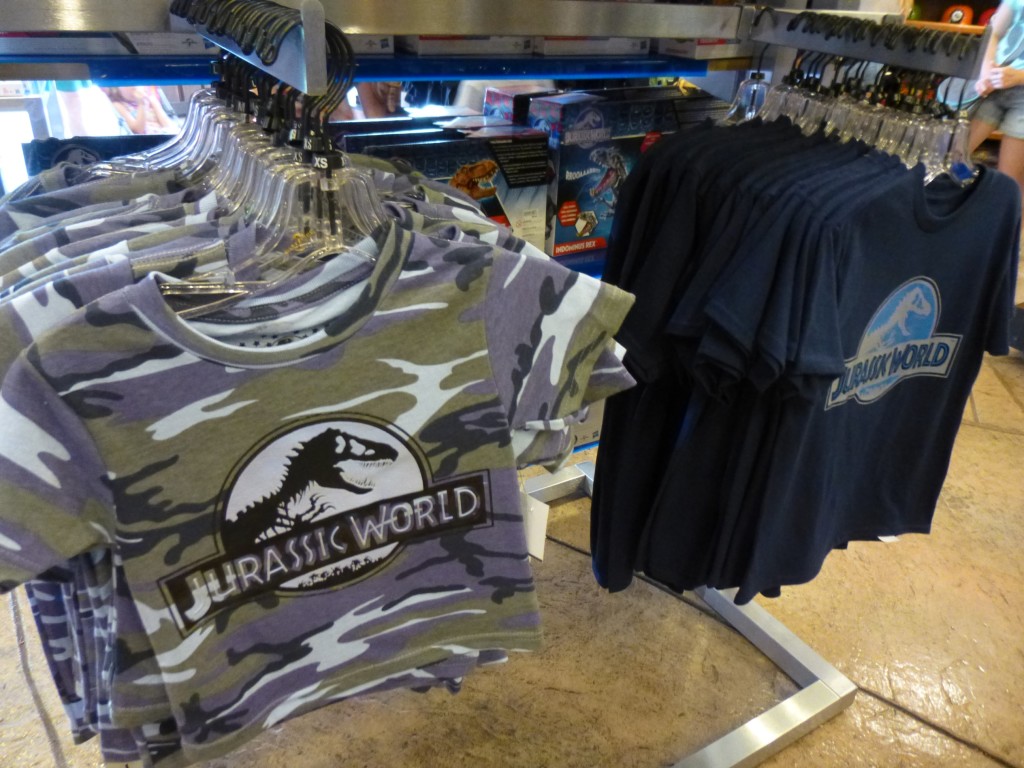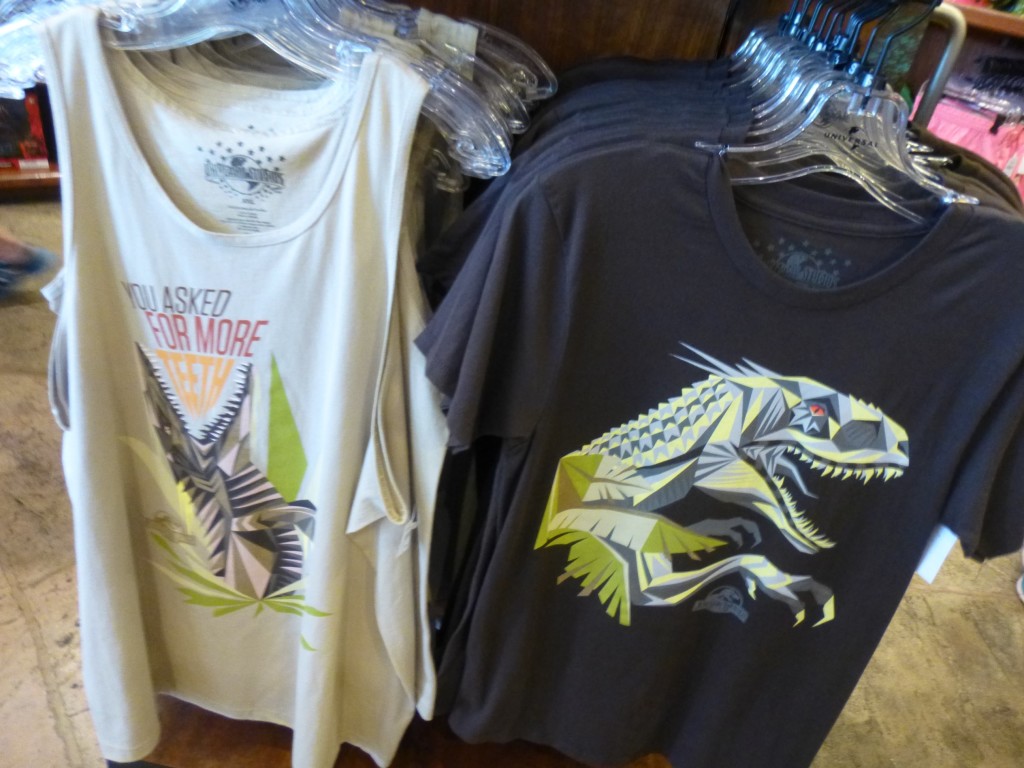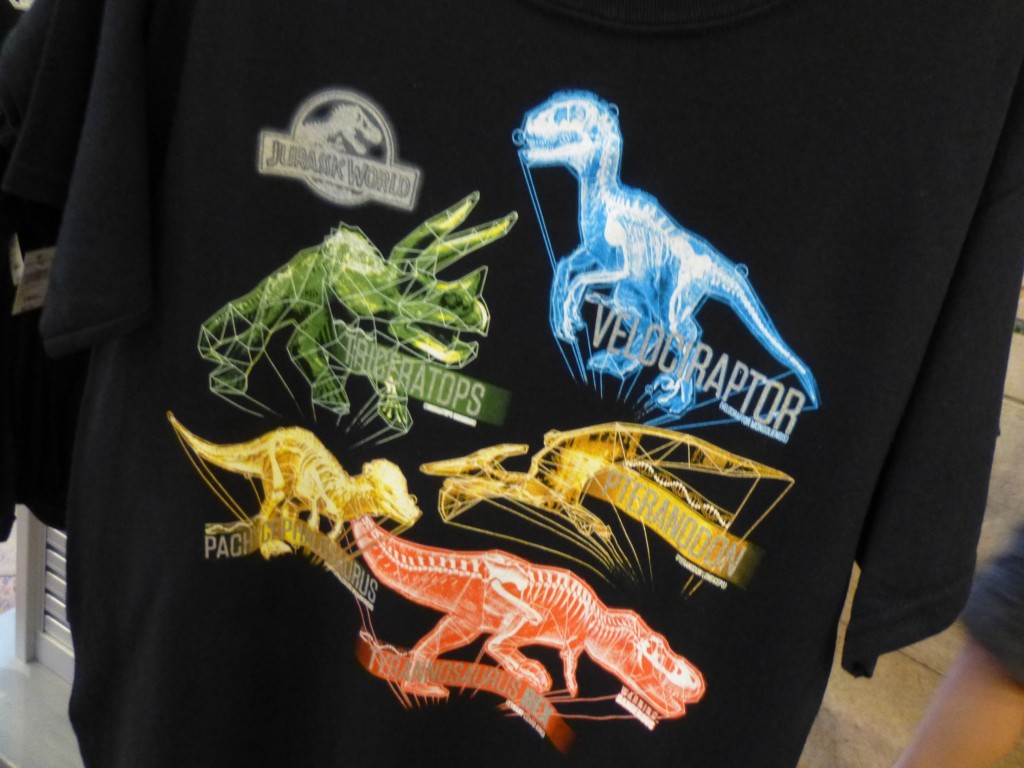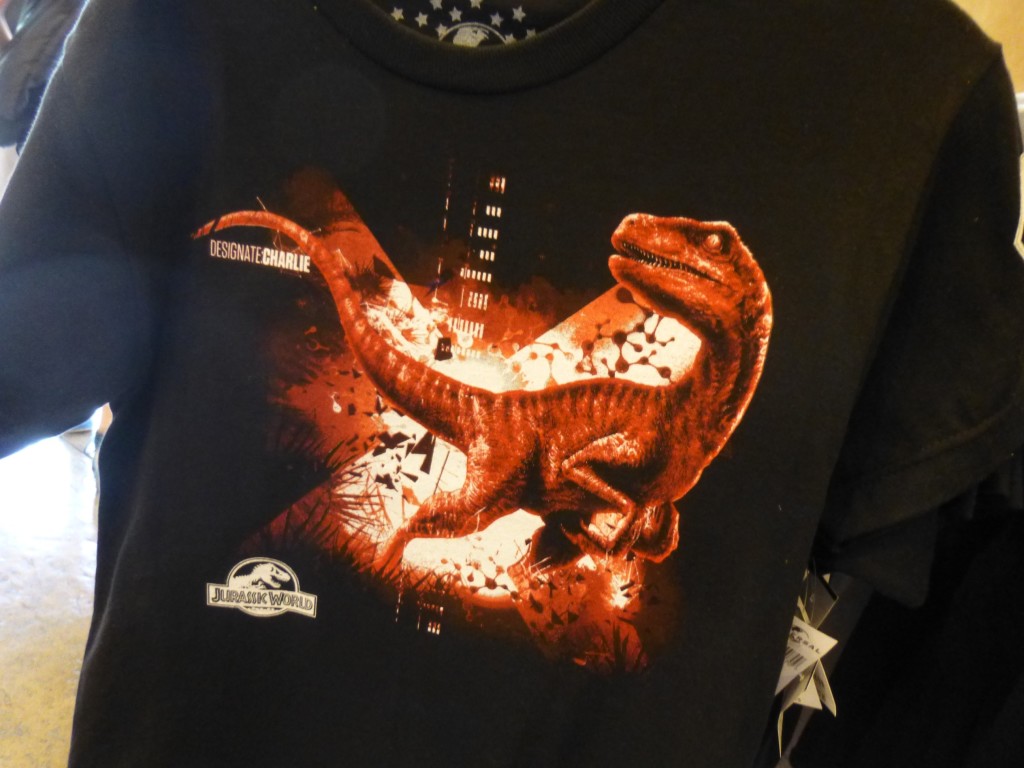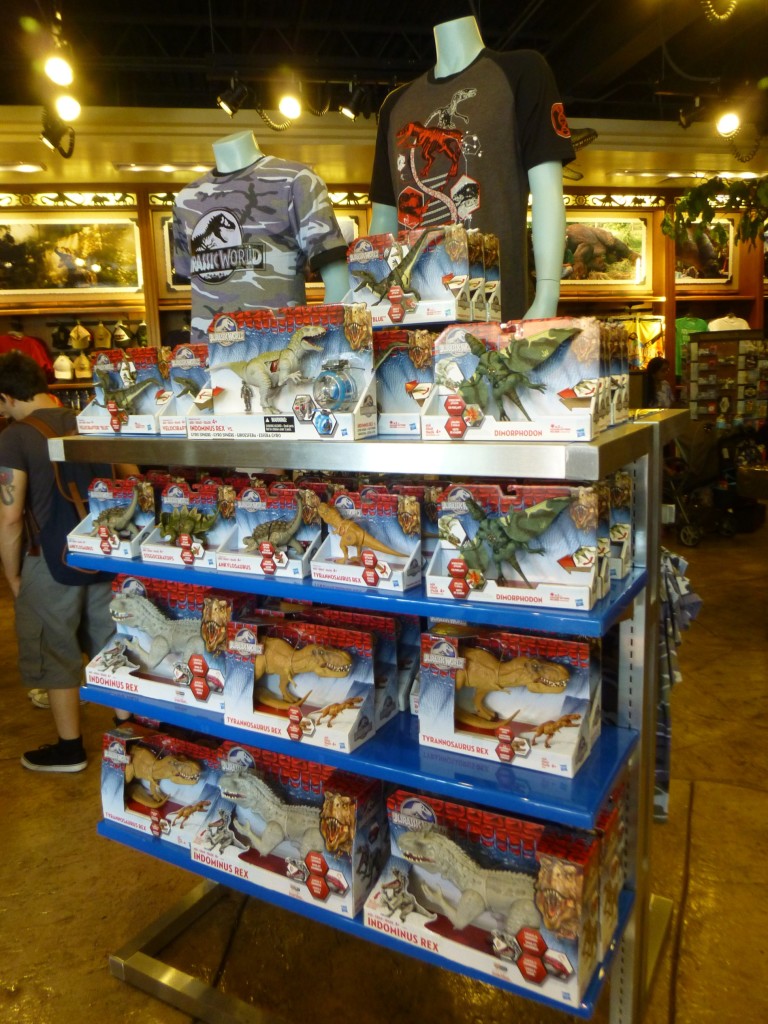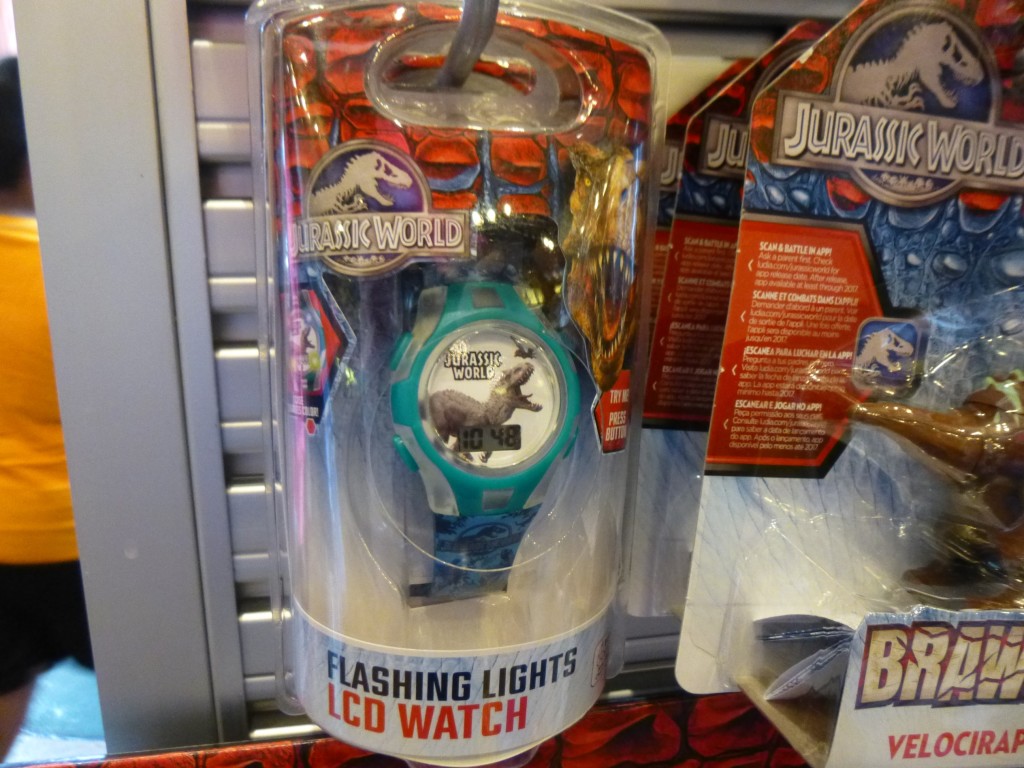 That's all for now! Be sure to check out the previous posts about the Raptor Encounter to see its construction progress from the beginning.
Subscribe to the feed for more continual park updates.
Subscribe to Receive Email Updates
---
Consider supporting us on Patreon for as little as $1/month. All patrons receive behind the scenes posts and exclusive podcasts. Learn More
---