The dust hasn't even settled on yesterday's announcement of Kong returning to Orlando and we have another big announcement today. Nintendo and Universal have partnered up to bring Nintendo's wildly popular games, characters and worlds into the Orlando and Japan parks in the form of major attractions! Nintendo holds the rights to some of the most profitable properties in the world and with Universal's recent successes in bringing IPs to life, this partnership seems like a perfect fit. This will be the first time attractions and theme park experiences will be based on Nintendo characters and worlds. Read below for more information and my take on possible venues in the Orlando parks for Nintendo-based attractions.
Universal theme parks offer incredibly popular, innovative themed family entertainment experiences based on compelling stories and characters – using powerful storytelling and innovative technology. Nintendo has created remarkable and imaginative worlds filled with captivating stories and beloved characters.

Now, for the first time, those stories and characters will be brought to life in entirely new ways—only at Universal theme parks.

The immersive experiences will include major attractions at Universal's theme parks and will feature Nintendo's most famous characters and games.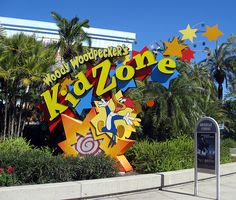 It's entirely possible that we could see some action in some of the terribly outdated Kid Zone attractions. I wouldn't be surprised to hear that Fievel's Playland will be the first to close down in preparation for new Nintendo based attractions. This may explain why there have been rumors of something replacing the Woody Woodpecer's Kid Zone attractions for years, yet no action has been taken as of yet. Perhaps the studios have been waiting for this deal (or a deal like it) to go through. Personally I would much rather see the studios get a new land devoted to Nintendo than Toon Lagoon be rethemed over at Islands of Adventure, which I'm sure many will speculate after this announcement. The studios could benefit from a few more family attractions, and the Kid Zone is tired.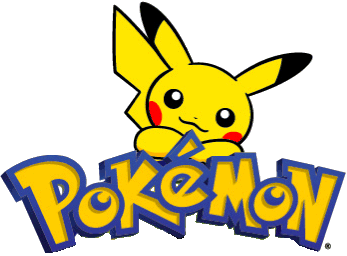 While I would love to see attractions themed to Super Mario Bros or Legend of Zelda, the companies would be smart to incorporate Pokémon into the parks. Pokémon is one of the most profitable IPs in the entire world. Universal is catching up to Disney when it comes to offering experiences, merchandise, and even dining based on popular properties, and this is yet another big move for them. Harry Potter, Dreamworks, and Nickelodeon are profitable properties, but they still can't compete with Disney, Lucasfilm, and Marvel. That's not stopping Universal from adding more and more valuable assets to their growing repertoire. They seem to be picking up steam.
What do you think would be a good Nintendo property to bring to the parks and where? What types of attractions do you think they'll create?
Subscribe to Receive Email Updates
---
Consider supporting us on Patreon for as little as $1/month. All patrons receive behind the scenes posts and exclusive podcasts. Learn More
---