At The State Of I-Drive 2015 meeting yesterday evening presented by Rick Singh, the Orange County Property Appraiser, some information about Universal's new water park was released. An info-sheet containing information about upcoming projects for the I-Drive area available from idrivedistrict.com shows not only the supposed name for Universal's water park, but also an opening date. Universal's Volcano Bay Water Park shows as opening Fall 2016!

The water park has not yet been officially announced, however neither has the King Kong attraction which is also listed on the flyer. The fall 2016 opening date seems a bit early to those of us that have been following developments. Universal has been issued permits for two years of construction and they've barely even broken ground at this time, so it was assumed the water park would be opening sometime in 2017, which would coincide with Disney's Land of Avatar opening at Animal Kingdom. Perhaps, Universal is planning to get a jump on Disney.
Other new attractions and offerings were discussed at the meeting yesterday, including the new SkyScraper Coaster and SkyFall at the SKYPLEX, the new Vue at 360, and the I-Drive NASCAR Experience to name a few.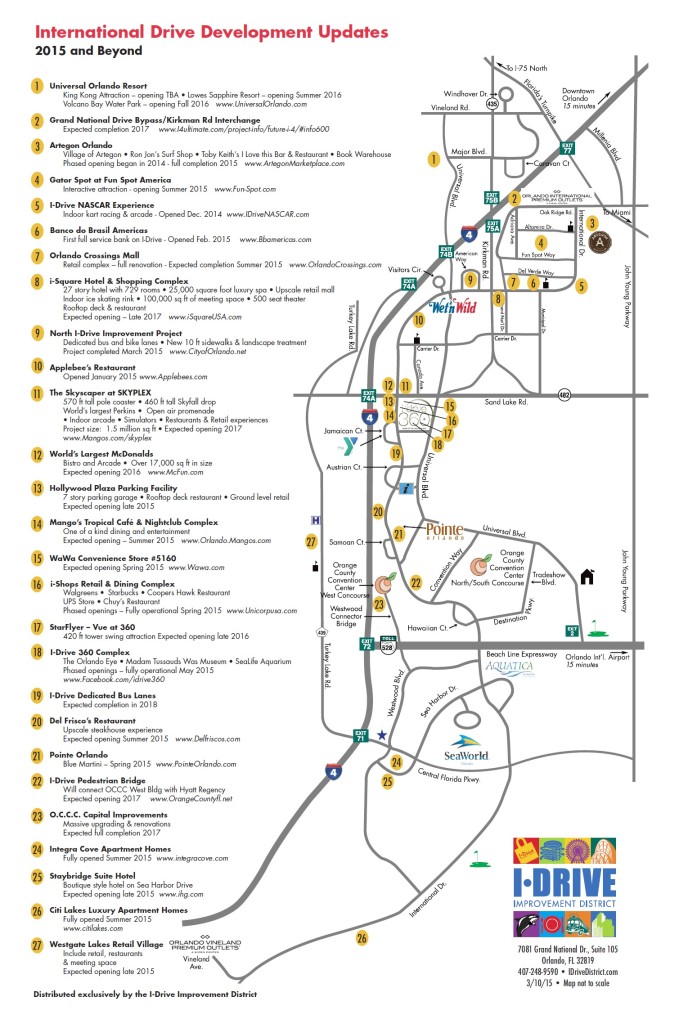 It's entirely possible that this information can change and until an official announcement is made by Universal Studios this info should be considered still as rumor.
See the previous post about Universal's water park to learn more about where it's going to be located and what types of attractions it's going to feature. And follow the feed to stay up to date on this project!
Subscribe to Receive Email Updates
---
Consider supporting us on Patreon for as little as $1/month. All patrons receive behind the scenes posts and exclusive podcasts. Learn More
---