Recently Universal re-named the upcoming dessert-focused CityWalk addition to The Toothsome Chocolate Emporium & Savory Feast Kitchen. Gone is the word factory, (and hopefully any comparisons to a certain Wonka). Universal is making quick work of converting the old NBA City restaurant into their steampunk creation and we have an update to show off some of the new features added to the facade. Also, Universal started looking for team members for their opening team, and they even put out a casting call for two all-original walk-around characters:
Penolope Toothsome – A female, 5'7″ to 6′ tall with a British accent, simply described as having traveling the globe to gain the knowledge of "all things chocolate".
Jaques – A male, 5'8″ to 6'1″ tall, described as a robot companion to Penelope who will wear a costume that will cover their entire body, including face, but still will be able to speak.

I guess now the Toothsome name makes sense. It's a character's name! Things are really starting to sound interesting for this unique dining experience. For a look at some of the featured menu items, check out my previous post. See the photo report below of construction progress and stay tuned for more updates!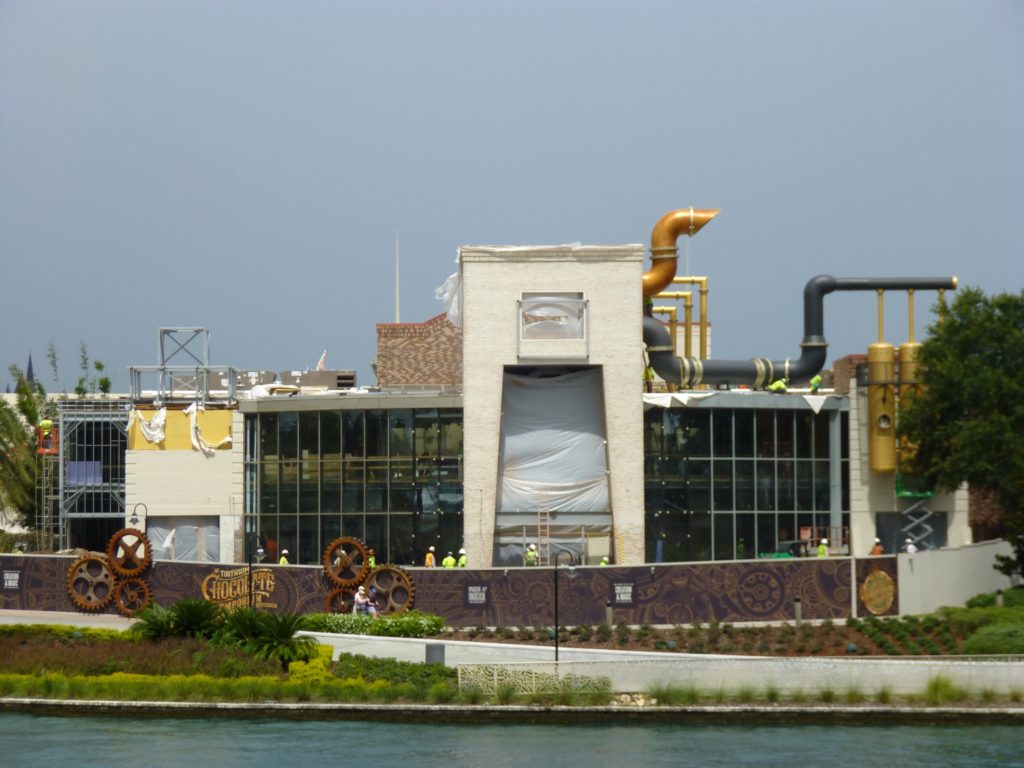 Construction Update
---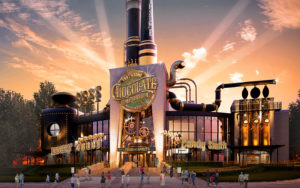 Be sure to check out my recent Volcano Bay update! See previous updates for this project here, and subscribe to the feed so you never miss a new post!
And subscribe to my YouTube channel for more theme park videos and construction updates coming soon!
Subscribe to Receive Email Updates
---
Consider supporting us on Patreon for as little as $1/month. All patrons receive behind the scenes posts and exclusive podcasts. Learn More
---